LeBron James shows off incredible photographic memory in response to reporter's question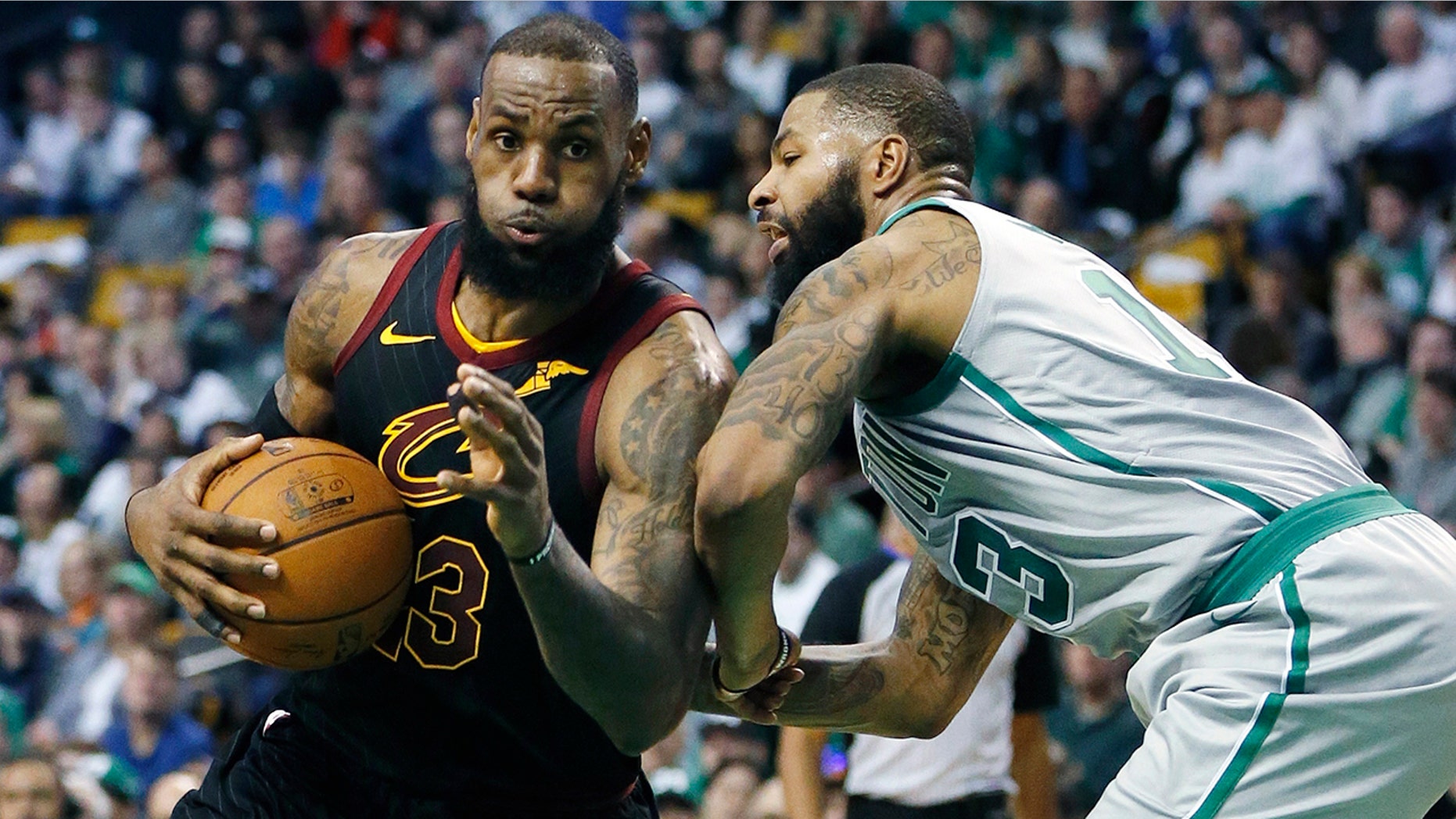 Cleveland Cavaliers superstar LeBron James showed off his incredible photographic memory while answering a question from a reporter Sunday following his team's Game 1 loss in the Eastern Conference Finals against the Boston Celtics.
James was asked: "Start of the fourth quarter, cut it to 14 points. Any idea what happened there?"
"What happened," he said. "We ran them -- the first possession, we ran them down all the way to two on the shot clock. Marcus Morris missed the jump shot, followed it up, they got a dunk. We came back down, we ran a set for Jordan Clarkson, and he came off and missed it. They rebounded it, and we came back on the defensive end and we got a stop. They took it out on the sideline. Jayson Tatum took the ball out, threw it to Marcus Smart in the short corner, he made a three. We come back down, missed another shot. Then Tatum came down and went 94 feet, did a Euro step and made a right-hand lay-up, timeout. There you go."
James seemingly showed off his incredible basketball IQ and recounted the first few minutes of the fourth quarter without having to look at the stat sheet or the play-by-play.
The three-time NBA champion only called Jordan Clarkson by the wrong name before correcting himself, the Cleveland Plain-Dealer noted.
Cleveland, coming off a sweep of the Toronto Raptors, lost to the Celtics, 108-83, on Sunday.