LeBron James reacts to recent police shootings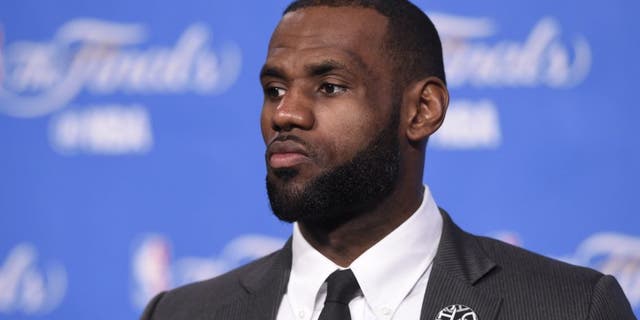 NEWYou can now listen to Fox News articles!
Two police shootings this week that claimed the lives of black men sparked a protest in Dallas on Thursday night that turned bloody when a sniper killed five police officers and injured seven others.
The shooting on Tuesday occurred during a struggle outside a Baton Rouge convenience store where an officer shot 37-year-old Alton Sterling multiple times and killed him. Wednesday's slaying took place at a traffic stop in Minnesota where a police officer opened fire on a man named Philando Castile. Castile's fiancee recorded the ensuing moments when Castile lay dying and broadcasted it on Facebook.
The shootings and the aftermath of the protest has spurred strong reactions from NBA players. Most recently LeBron James has taken to Twitter, writing the following:

Also on Friday afternoon Carmelo Anthony posted a lengthy message about the violence in which he called for "[a]ll my fellow ATHLETES to step up and take charge."