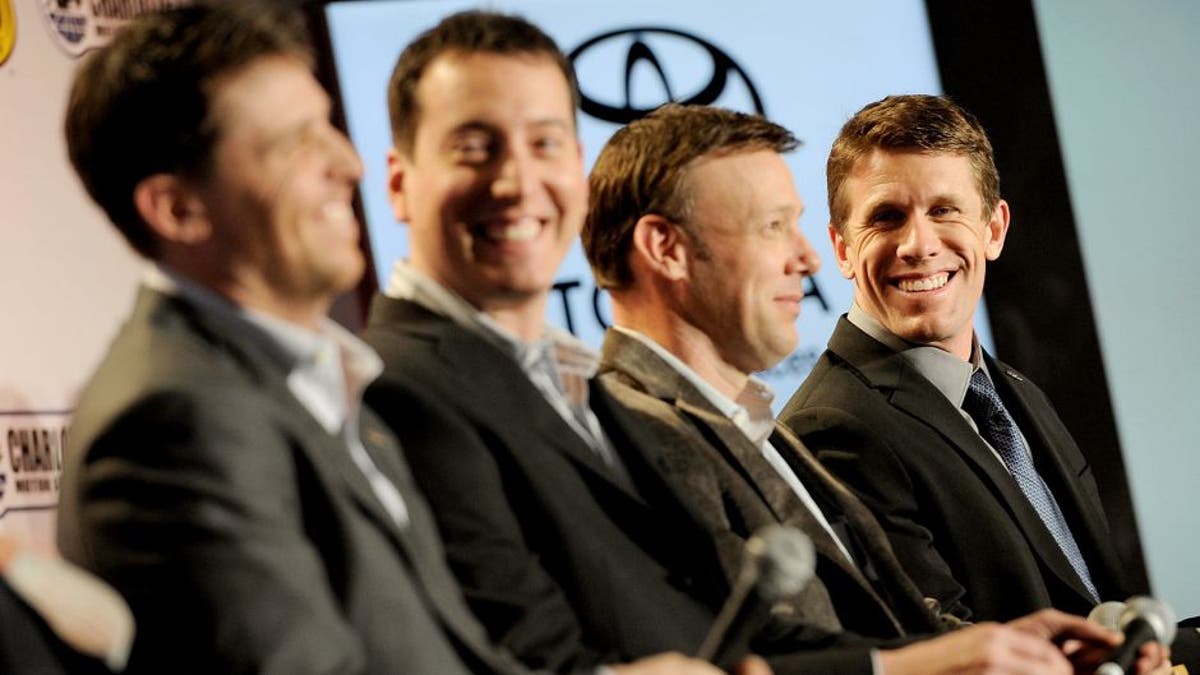 Joe Gibbs Racing has now collectively won nine races of the 23 races run so far in 2015. That equates to JGR drivers winning roughly 40 percent of the races this year. Obviously, as well as JGR has been running and dominating races of late, it's the organization that is the favorite going into the Chase for the Sprint Cup here in just a handful of weeks.
I don't think we can rule any of the JGR drivers out when we get to the final four drivers who will race for the 2015 NASCAR Sprint Cup crown at Homestead. Other than Kyle Busch, the JGR drivers have all been in close championship battles before. Granted it was under a different format, but Matt Kenseth is a past champion. Denny Hamlin has come close a couple times in the last few years. Carl Edwards actually tied Tony Stewart in 2011 for the points championship, but Tony won it all because he had more wins.
Which one is the favorite of the four, in my opinion? I can't answer that. Why don't you just go ahead and ask me which one of my three kids I like the most? Sure, right now today there is no question that Matt and Kyle have risen above the other two. Kyle has four wins and Matt has three so far. Denny and Carl are just a bit less consistent than their other two teammates. They are still fast and they are still solid, but they are up and down just a little too much.
If you really try to pin me down, well, I think you have to look at Kenseth based on performance. In his last six races, he has two wins, four top fives and six top 10s -- truly remarkable numbers. It's almost like he stood up and said, "OK, enough of my teammate Kyle stealing all the headlines. Just watch this!"
The reality is there is a lot of racing left. The reality is things change once the Chase begins. Granted all the stars would have to line up, but it's definitely not outside the realm of possibility for all four Gibbs cars to be those final four cars in the championship race at Homestead in November.
It is probably more likely we'll see at least two of the four Gibbs cars in that final race for the title. Naturally my picks today would be Matt and Kyle. My concern for Kyle is that no matter what Chase format NASCAR has run, he hasn't been able to come anywhere close to being able to seal the deal. The closest he has ever been able to get to winning his first NASCAR Sprint Cup championship came two years ago when he finished fourth overall in the standings.