Lacy's farewell charity garage sale sells out in two hours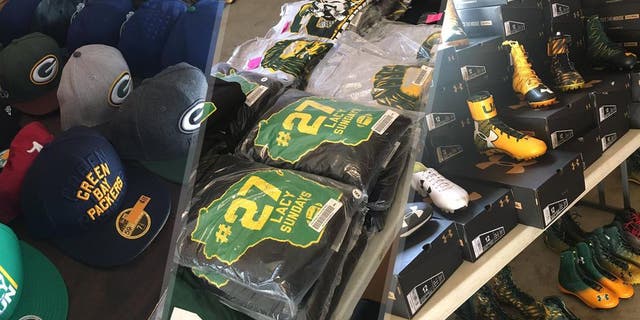 Fans who showed up to a garage sale held by former Green Bay Packers running back Eddie Lacy were treated to long lines, but also some unexpected goods.
A month ago we pondered what knickknacks Lacy might be selling as he starts anew in Seattle, where he is now a member of the Seahawks.
As it turned out, Lacy had a lot of goodies Packers fans would be itching for, including hats, t-shirts and some of his cleats.
It was reported that only a few people were let into Lacy's abode at a time -- five in the garage and five in his basement -- to avoid any trouble.
No matter, the tables were wiped clean in less than two hours.
Well, almost.
This is good news for local Green Bay charities, which is where Lacy has earmarked all the proceeds.
The only letdown -- well, except for those who got there late and missed out on buying anything -- was that Lacy wasn't even there as he was in Seattle for workouts. He had planned to be at the original garage sale back in April, but problems with airline flights being canceled let to a postponement until Friday and Saturday, although now Saturday is canceled with nothing left to buy.
How do you feel about a sectional?