Kyle Busch, Bubba Wallace among many collected in big XFINITY wreck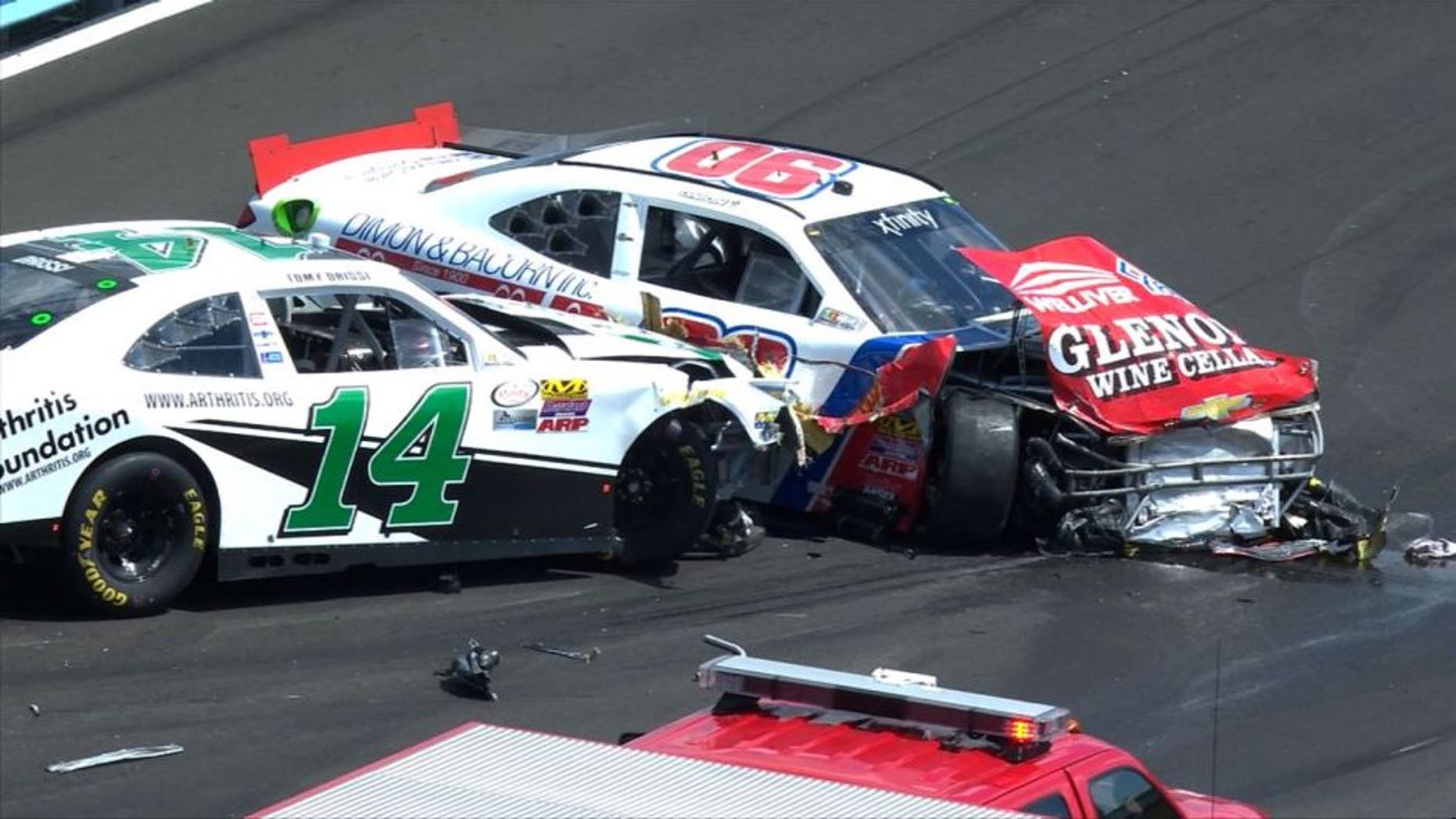 Saturday's Zippo 200 NASCAR XFINITY Series race at Watkins Glen International saw a huge wreck on Lap 18 in a section of the track known as the Esses.
Todd Bodine got clobbered by Ryan Sieg and put into the wall and the field wadded up behind him, taking out a number of cars, including Kyle Busch, J.J. Yeley, Blake Koch and Bubba Wallace, among others.
Despite the savage impact, there were no serious injuries. The race was red-flagged to allow track workers to remove the wrecked cars that were strewn across the track.
"I didn't see anything because t was behind me," said Bodine. "They said the 39 (Sieg) ran into me in the back of me at the top of the Esses. I thought I had it saved, and I don't know if I just overcorrected or what, but it turned it right out in the outside wall. It was a pretty hard hit."
Bodine said the drivers were being too aggressive too early.
"Sometimes you've got to give," said Bodine, a native of nearby Chemung, N.Y. "You can't always take. You've got to give a lot in this sport. And I think that was probably one time he needed to give and didn't, so we've got a wrecked race car."
The other drivers caught n the scrum weren't happy, either.
"All I see is we've got bad luck and it's getting old," said Wallace.
"I've just got to be a little smarter on these road courses and stay on the track" added Koch. "Man, I just hate it for everybody."