Kurt Busch in position for Chase push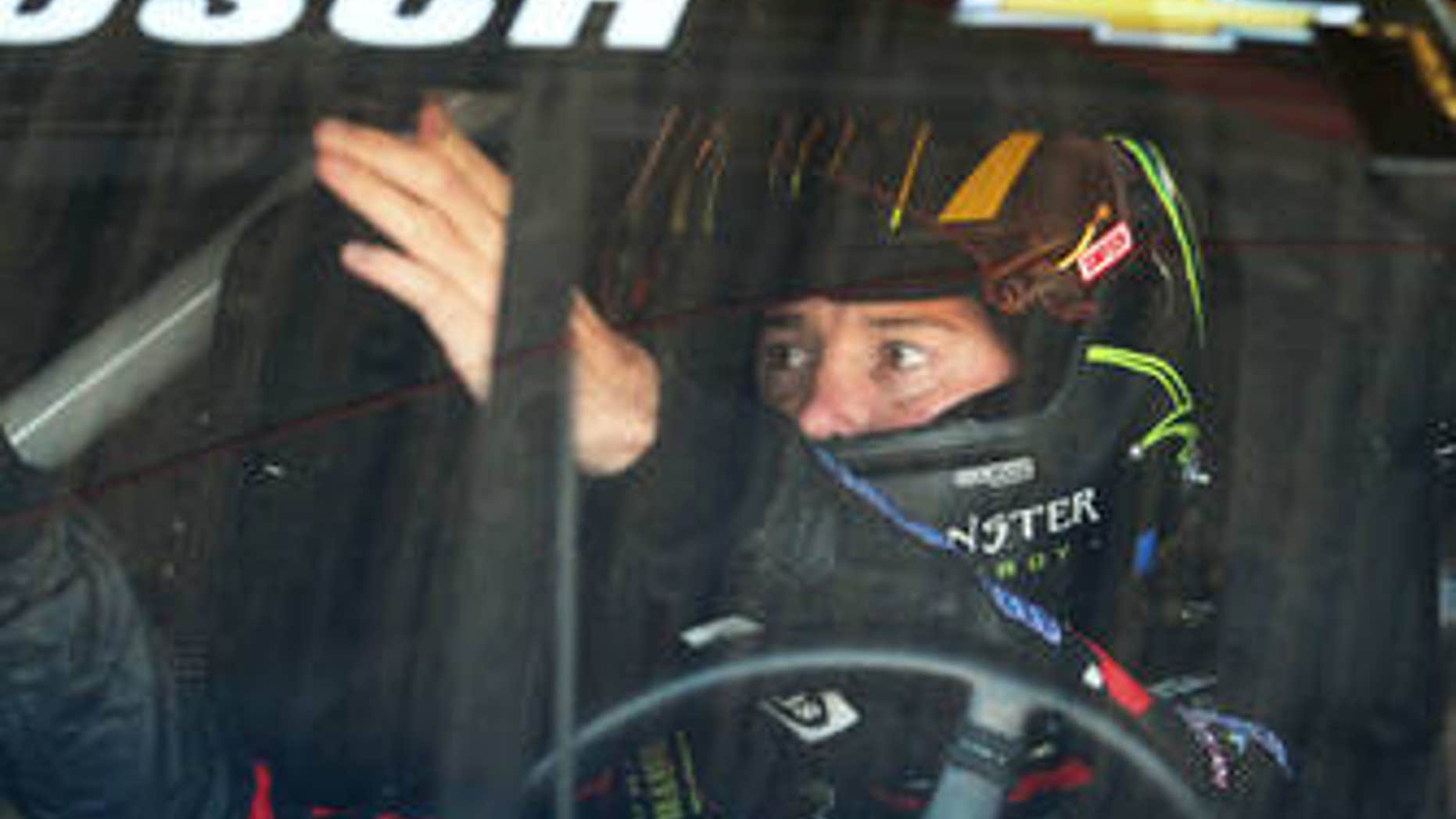 RICHMOND, VA. – Of the three former Sprint Cup champions still eligible for the Chase but sans wins for the season, only Kurt Busch is among the top 10 drivers in the point standings.
His advantage is a mere six points over four-time champion Jeff Gordon -- who not only has the power of Hendrick Motorsports behind him but who posted a track record Friday in qualifying with a lap of 130.599 mph for the Federated Auto Parts 400. Gordon also topped David Pearson's record with winning a pole for 21 consecutive seasons.
"Did we make a statement?" Gordon asked of his pole-winning lap. "Yes, but so did Kurt."
Although Busch pulled a lousy sixth-place starting draw for qualifying, he was the first car to set a track record -- with a lap of 130.334 mph, which the driver described as "crazy" but will allow him to share the front row with Gordon.
"I didn't expect anything like that," Busch said. "I drove the car right where it told me to drive it. I didn't want to slip a tire. Maybe there's more in the track out there. Sometimes when you drive conservatively, you hit it just exactly right."
Busch's 28-point lead over defending champion Brad Keselowski is significantly higher -- but the Penske Racing Blue Deuce will line up third (130.158 mph). As long as Busch remains ahead of those two drivers -- or any of the other contenders behind him -- he'll be locked into the Chase regardless.
Still, the Furniture Row Racing team has come a long way since Busch joined the crew with six races remaining in 2012. The driver remains the sole Chase contender supported by a single-car team outside of North Carolina. But Busch will not allow the team's lack of depth to hold him back.
"I feel like we're an underdog," Busch said. "It's fine to be that. I'm a Chicago Cubs fan for life, so I enjoy the underdog role. The way this has turned out, we don't have a win. We've been brutally consistent when we're able to finish the race. We haven't finished worse than 15th when things have gone our way on a regular-type day, finished on the lead lap, since April. Those are Chase numbers."
So are the four top-fives and seven top-10 finishes Busch has posted in his last 10 starts behind the wheel of the No. 78 Chevy. When Busch won the championship in 2004, the first season the Chase was introduced, he learned how to string together solid performances.
No, Busch doesn't have the "cushion" he'd hoped for with one race remaining to decide this year's Chase field, but his situation is reminiscent of his title season, when Busch also "controlled (his) own destiny" with an 18-point lead over Jimmie Johnson entering the season finale in 2004.
Busch was "able to bring it on home and deliver" a decade ago and feels confident he can do the same on Saturday night, even though the car wasn't best in Happy Hour.
He was 19th on the speed chart. Then the Todd Berrier-led team elected to make dramatic changes to the car. Busch describes the outcome as "a big-time team moment" where the adjustments derived positive results. That has been the case for the Furniture Row crew this season, particularly when the team returns to a track for a second time.
It's not surprising that Busch is concentrating on the competition ahead of him as well as the drivers that trail the team in the standings.
"We can look forward and see that [Greg] Biffle is ninth in points, and he's only eight points ahead of us,'' Busch said. "[Joey] Logano, he's 10 points ahead of us. There's plenty of positions to gain moving forward. That just gives you the motivation to know it's not necessarily about defending what position you're in with the guys behind you. We've had our shares of strong runs. We've had our shares of misfortunes.
"Are we a Chase team? I believe so. I think we've performed at levels that are comparable to those that are locked into the Chase such as the top-five numbers, top-10 numbers, laps led, just the general stats board has us in good position. But the most important is the overall points tally that we have, and that's got us in 10th, with a six-point cushion. So I've been in this situation before, but it was to win the championship, it wasn't to race into the Chase."
Busch has just one win at Richmond (2005) and an average finish of 17.9. He thinks that Saturday night's romp will come "down to a pit stop or two, down to a restart at the end."
And despite the inconsistency of his pit crew, Busch is confident his crew will execute "when it counts, because we know the whole season rides on this weekend."
That's the one area where Gordon feels he has the No. 78 Chevy beat. Gordon believes the No. 24 Hendrick Motorsports team has "a slight advantage on pit road," where Busch's strength is raw speed. Gordon points to "inconsistent speed" as the reason he's struggled this year.
But Gordon was in a similar position as recently as this race last year, when he fought to unseat Kyle Busch. Gordon trailed the younger Busch by 12 points entering Richmond -- twice the deficit he has now -- and delivered a second-place result. Still, Gordon is savvy enough not to underestimate Kurt Busch regardless of the pit crew's less-than-stellar performance and the team's home base being in Denver and outside of the confines of metro Charlotte.
"Yeah, it's definitely been impressive," Gordon said. "They've had a lot of speed this year. They've really come together. Any time you see that out of a smaller team, it's a great story with Kurt, as well, with all that he's been through, to be able to do it with that smaller team. I look for them to have a lot of speed again Saturday night.
"If we can have one of our better-performing race cars this weekend and the pit stops, definitely we're going to have a good advantage."
Busch has watched his team "advance a tremendous amount" since the start of the season. He believes that if he can secure a top-10 position on Saturday, his team will be a contender for the Chase.
"The team was 25th in points last year," Busch said. "Now here we are on the threshold of making the Chase. To say that we had it as a goal, that it was going to be an easy task was not necessarily the case. Even with the way the season started, I think we were as low as 29th in points, we had our work cut out for us.
"When we unloaded at Texas (in April), I think that's when we turned the corner. That's when we had speed. That's when we had just a newfound rhythm within the team. We turned into players at that point in the season. ... Right now we have the upper hand going into Saturday night by having the other guys having to chase us."