Kobe texted Draymond Green advice after Warriors' Game 4 loss to Thunder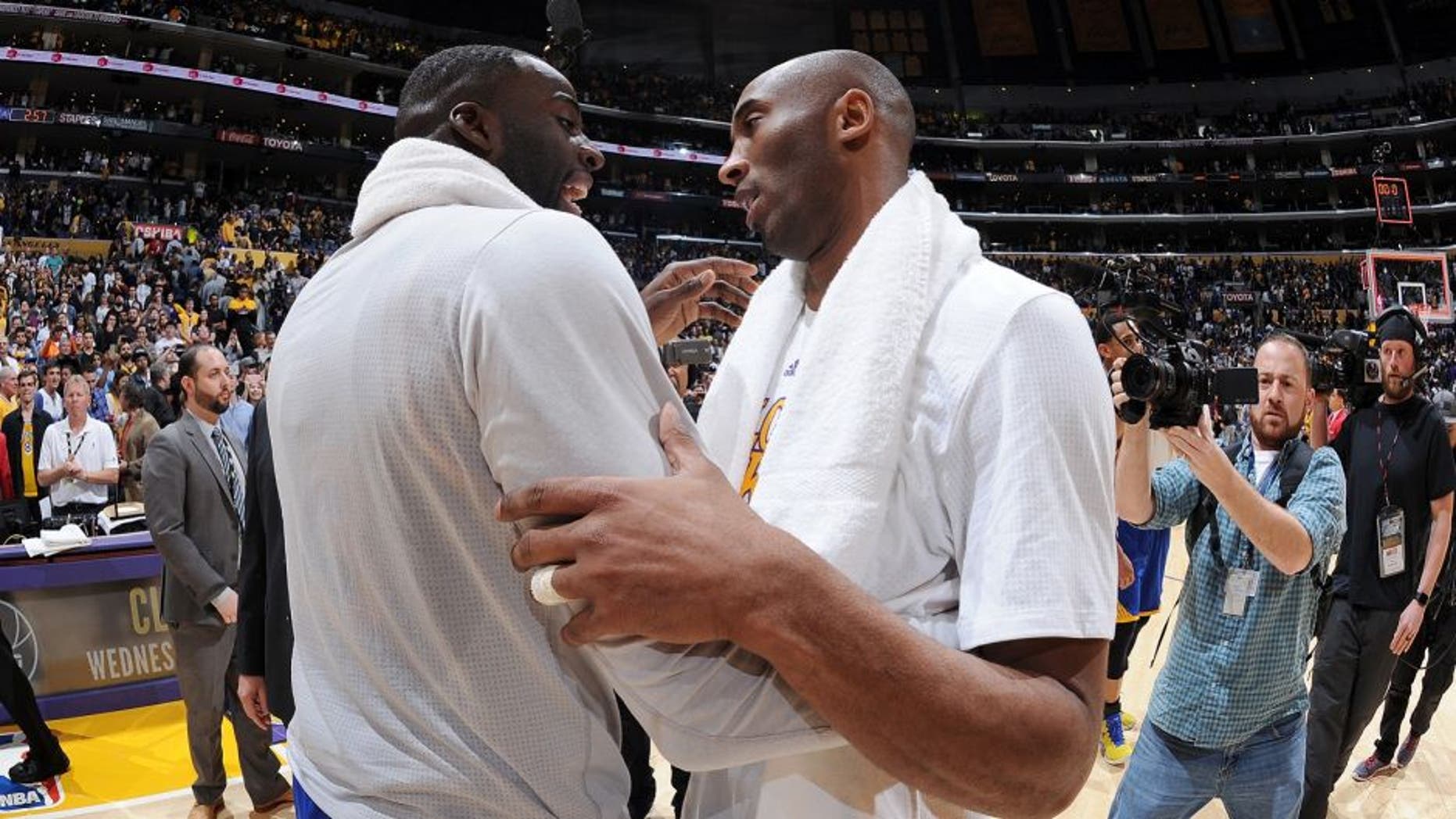 Earlier this season, the Golden State Warriors suffered a loss far more embarrassing than their back-to-back beatdowns by the Oklahoma City Thunder in Games 3 and 4 of the Western Conference Finals.
An overconfident Warriors squad strolled into Staples Center on Sunday, March 6 expecting to easily dispatch of the lowly Los Angeles Lakers. Only the Warriors -- the Splash Brothers in particular -- suffered one of their worst shooting performances of the season, and the Lakers thrashed them, 112-95.
After the game, Kobe Bryant spoke highly of Draymond Green, claiming he was the lone Warrior who could create conflict and keep the team hungry on its path to repeating. A couple months earlier, Bryant had given Green a signed pair of his sneakers with the message "MAKE HISTORY!" on them, and seemed like Bryant viewed Green as the key to it all.
Flash-forward a few months, and the 73-win Warriors are on the brink of a historic collapse to the Oklahoma City Thunder, trailing the best-of-seven series 3-1. Following Golden State's Game 4 loss, Bryant reached out to Green over text message and gave him some motivation to make history, according to Green's Uninterrupted video series:
"I got a text from Kobe and he said, 'If making history was easy, why bother?' It's 100 percent right. It ain't easy. It's a struggle. I gotta make sure it builds character, and we gotta make sure it builds character. And so, I'm looking forward to the challenge. I've never backed down from a challenge, and this team has never backed down from a challenge. We won't start now."
Green and Bryant have formed a bond this season, with Bryant praising Green yet again a couple weeks ago, saying the Warriors' do-it-all big man was a "rare breed in this day and age."
Indeed, he is.
Green is 100 percent transparent with the media and, more importantly, himself. He's not pointing any fingers. He's not making excuses. He's owning up to the fact that he wasn't himself in Oklahoma City. He's more upset with himself than anyone else is.
This isn't the ideal situation for Green and the Warriors to be in, but he's not backing down from the challenge. That doesn't mean the Warriors are going to come back -- they're still underdogs, to be sure -- but this is the right attitude to have if a comeback is even possible.
Bryant knows a thing or two about making history under difficult circumstances (see: the Lakers winning Game 7 of the 2010 NBA Finals despite Bryant going 6-of-24 from the fioor). Let's see if Green can follow in his footsteps.