Kobe Bryant partnering with Nike to create a youth basketball program in Los Angeles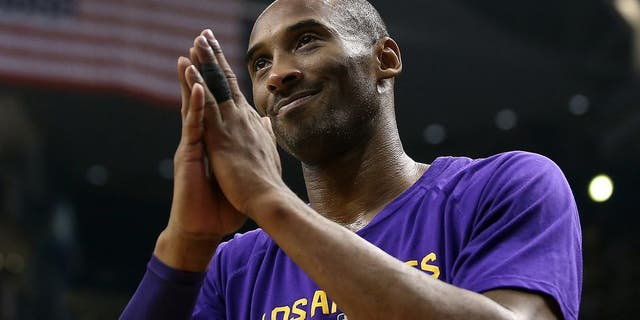 It's been exactly one year since Kobe Bryant's epic final game with the Lakers, and sinceretiring from the NBA, he's been focused on teaching the game to a new generation of players. In partnership with Nike, Bryant created the Mamba League, a youth basketball program for boys and girls ages 8-10 that began in February and was made available to children in four underserved communities in Los Angeles.
"Our line for the league is play, learn, and grow," Bryant said. "This is really important to me and reflects what I want to share with the kids about my own journey -- that through playing the game of basketball I learned not just about the game but about myself and others. And through that process you grow, as an athlete and as a person.
The leagueis comprised of 40 coaches who are volunteers from Nike stores in the Los Angeles area and Boys &Girls Club staff, and theytaught the game to a total of 288 players. Coaches participated in a comprehensive training clinic that was equal parts basketballand social-emotional training, in order to make sure every player had a positive experience.Female coaches were brought in to lead the all-girls teams, which made up 45 percent of the league's participants.
Children from four main neighborhoods in the greater Los Angeles area -- Nickerson Gardens, Whittier, West San Gabriel Valley/Monterey Park and Venice -- were invited to join the leaguewhen registration began on Feb. 1. The league will celebrate the end of its first eight-week season with a tournament Saturday, and the plan is to expand the offering to additional locations in 2018.
"I like seeing kids get better," Bryant said. "I like seeing the light go on, where they're like, 'OK, I couldn't do this last week, but now I can.' It's almost like watching magic slowly develop in front of your eyes. That reaction and that expression is why I do it."