Kobe Bryant 30,000th Point Eclipses Pau Gasol Trade Talks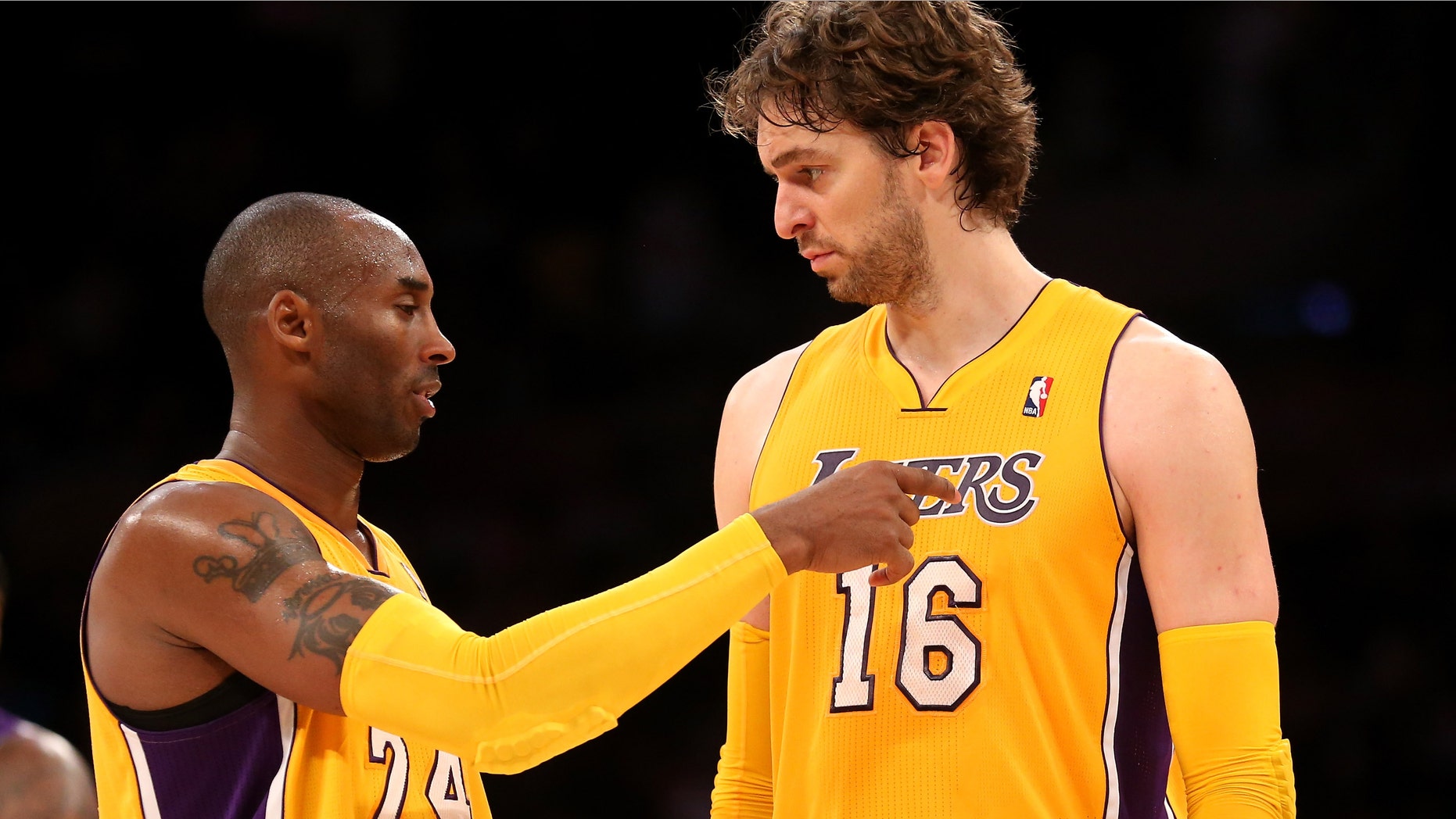 Los Angeles – As teammate Kobe Bryant became the youngest player in the history of the NBA to score 30,000 points, Pau Gasol trade rumors resurfaced once again.
With the Los Angeles Lakers triumphing over the New Orleans Hornets 103-87, Bryant joined an elite class of players that have surpassed the 30,000 mark.
I just don't want him to sulk about the change of things.
Needing just 13 points in Wednesday night's game to make history, Bryant went above and beyond scoring 29 total with 17 of them by halftime.
The only other players to score more than 30,000 are Kareem Abdul-Jabbar, Karl Malone, Michael Jordan and Wilt Chamberlain.
"It's pretty awesome," Bryant said. "These are players I respect tremendously and obviously grew up idolizing and watching and learned a great deal from."
When Lakers coach Mike D'Antoni was asked before tipoff about Bryant's impending milestone, the coach joked, "That just means he is old."
However at 34, Bryant is younger than the other four were when they hit the mark, but Bryant also turned pro at 18, and is in his 17th season.
"Honestly, I don't know why I'm still working as hard as I am after 17 years," Bryant said. "That's the thing that I'm most proud of — every year, every day working hard at it. It's a lot of years, a lot of work."
As Bryant made history, the Lakers rebuffed at least two teams interested in acquiring his struggling team mate Gasol.
According to ESPN.com both the Minnesota Timberwolves and Toronto Raptors have expressed interest in Gasol.
However, Lakers General Manager Mitch Kupchak, says no final decision will be made until the team can fully assess their following the return of injured point guard Steve Nash.
Having battled trade rumors since last season, Gasol will continue to be fledged by this uncertainty as Kupchak has said a trade will be eminent if the player can not adjust to the new D'Antoni system.
Luckily, Bryant is one of Gasol's biggest fans.
"I love Pau like a brother," Bryant told ESPNLosAngeles.comon Tuesday. "I really do. I want him to dominate like I know he can."
"I know his knees have been hurting and that can be frustrating because you can't do physically what you are used to," Bryant said.
"I just don't want him to sulk about the change of things."
With reporting by the Associated Press.
Follow us on twitter.com/foxnewslatino
Like us at facebook.com/foxnewslatino