Kluber aims to tie franchise record held by Bob Feller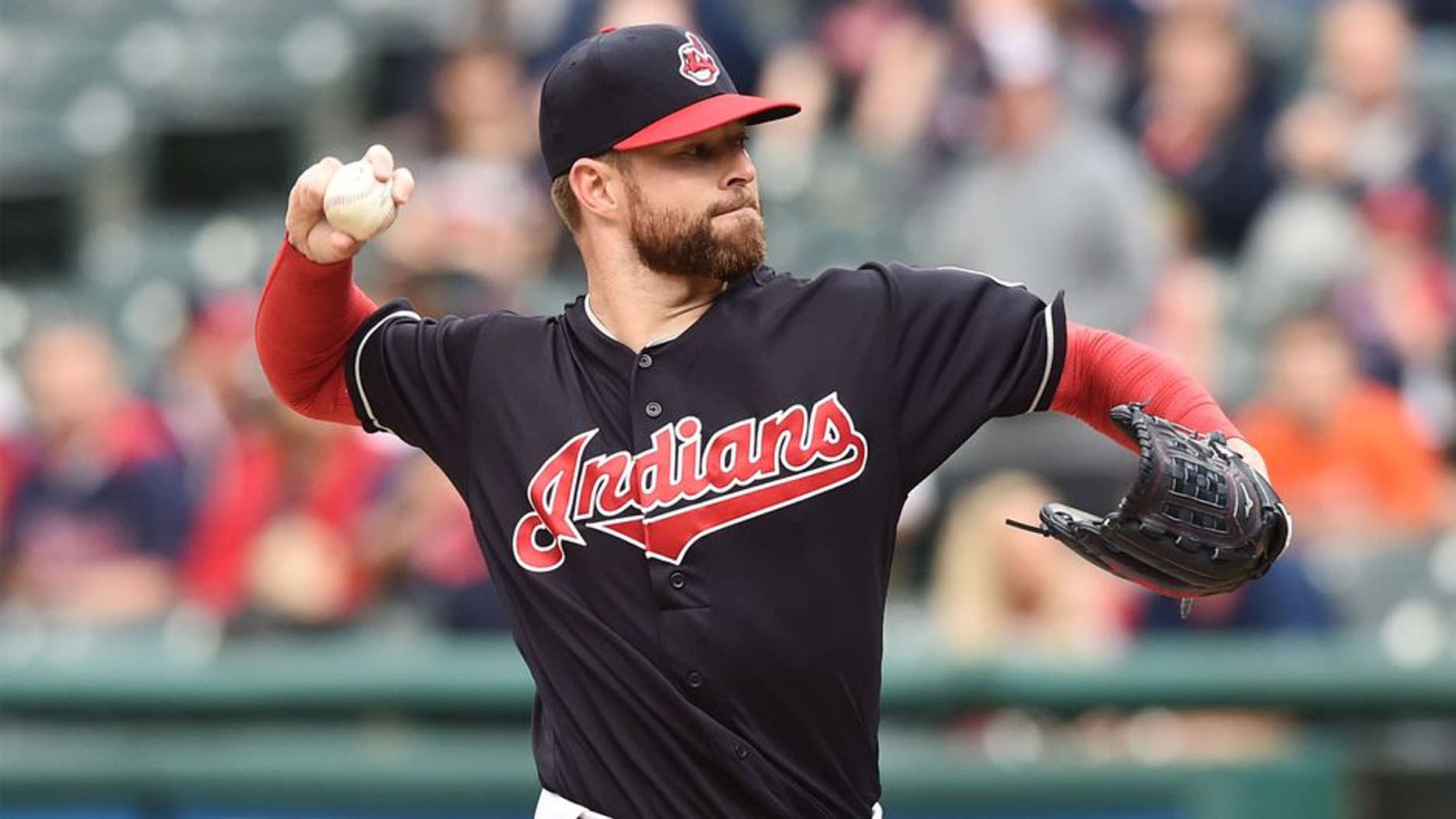 CLEVELAND -- The Cleveland Indians will try to salvage a mediocre homestand when they host the Texas Rangers on Thursday in the final game of a four-game series.
Coverage begins at 11:30 a.m. on SportsTime Ohio
For the Indians, it's the final game of a seven-game homestand in which they've lost four of the first six games. That's counting the Indians' 5-3 win over the Rangers on Wednesday.
Even with their win Wednesday, the Indians are still a dismal 17-21 at home, the second worst home record in the American League. Only Minnesota, at 16-25, has a worse home record in the league.
"We've seen glimpses of what we're capable of doing, but at other times we haven't been very consistent," said Indians president Chris Antonetti. "We haven't been as consistent as we'd like to be, but hopefully we'll eventually find our legs."
In Thursday's game, the Indians will send their best pitcher to the mound, Corey Kluber (6-2, 3.24). Kluber will make his 12th start. He is on a roll, named the American League Pitcher of the Week for last week, during which he started two games and pitched 16 innings without allowing an earned run. He gave up six hits with 24 strikeouts and two walks.
Kluber's last start against Texas came on Opening Day, April 3, when he got a no decision in an 8-5 Cleveland win. In that game, Kluber pitched six innings and gave up five runs on six hits, with six strikeouts, three walks and three home runs, two by Rougned Odor and one by Carlos Gomez. In five career starts against the Rangers, Kluber is 2-1 with a 4.36 ERA.
Kluber goes into Thursday's game having struck out 10 or more batters in three consecutive starts. That's one shy of the franchise record of four, set by Bob Feller in his last three starts of 1938 and first start of 1939.
The Rangers will counter with right-hander Andrew Cashner (3-6, 3.50). Cashner will be activated off the disabled list to make the start Thursday. He has been on the DL since June 15 with a left oblique strain. In his last three starts prior to going on the DL, Cashner was 1-2 with a 5.29 ERA.
He has one career start against Cleveland and it came on Sept. 7 last year, while pitching for Miami. Cashner was the losing pitcher in a 6-2 Miami loss. In five innings, he gave up six runs on six hits with six strikeouts and six walks.
The Rangers have lost two of the first three games of their series in Cleveland. Manager Jeff Banister says that attention to detail by his team has been lacking at times during the series.
"Little plays within the game, we have to start making those plays," he said. "When we get the opportunity to drive in runs, we have to get those runners in, and our bullpen has to get outs."
The Rangers' bullpen struggled in their loss Wednesday. Ernesto Frieri and Dario Alvarez combined to pitch two innings, giving up two runs on four hits, and four walks.