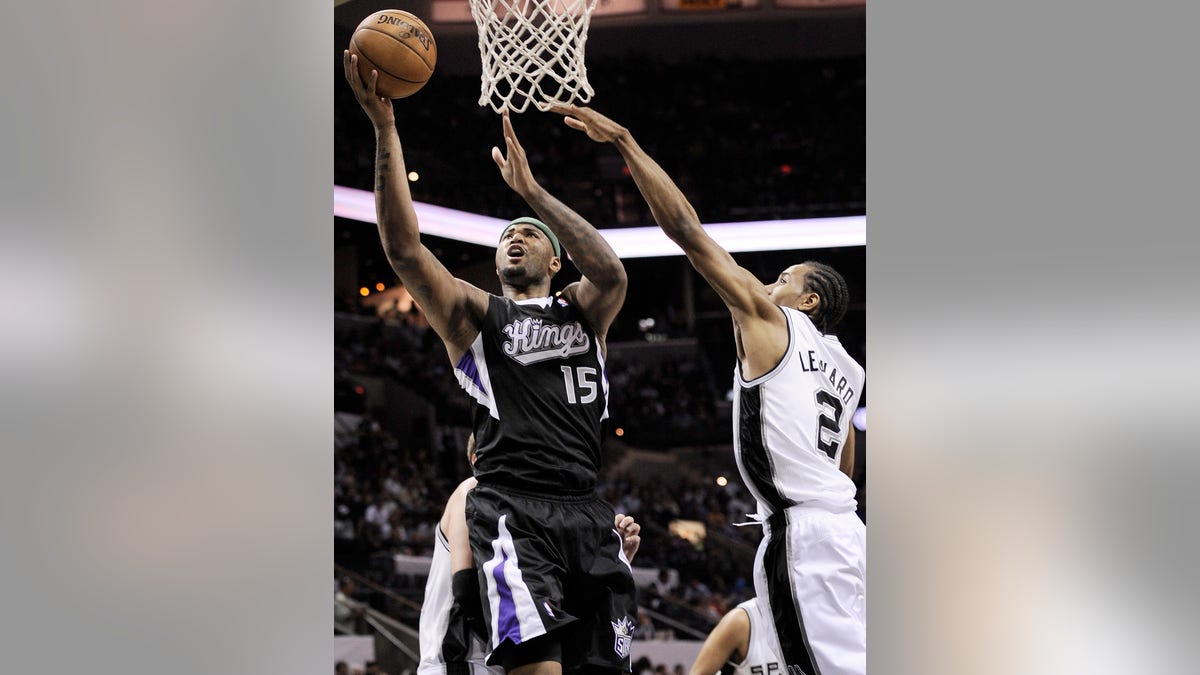 OKLAHOMA CITY – The NBA has rescinded one of Demarcus Cousins' technical fouls, allowing Sacramento's leading scorer to play Monday night at Oklahoma City instead of serving an automatic one-game suspension.
Cousins had picked up his 16th technical foul of the season Sunday night at Houston. Normally, a player with 16 technical fouls in a season is suspended for the next game.
Coach Keith Smart says he got a call from NBA executive vice president of basketball operations Stu Jackson to inform him that Cousins would be eligible to play.
Cousins also was in jeopardy of being suspended for a game at Oklahoma City last April before having a technical foul rescinded by the league.
The Thunder were holding out starting center Kendrick Perkins (hamstring), sixth man Kevin Martin (back) and reserve Derek Fisher (foot) because of injuries.