Kike Hernandez concerned about hamstring tightness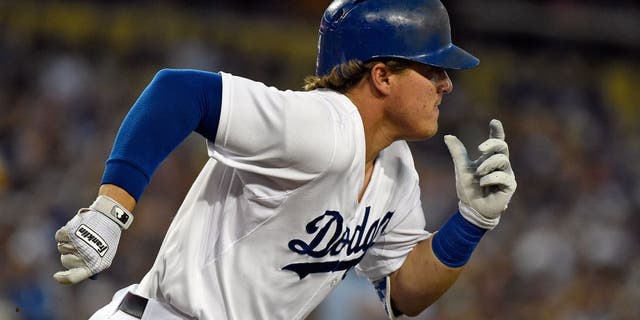 As he ran out a groundout in the eighth inning of the Dodgers' 2-0 loss to the Cubs on Sunday, Kike Hernandez felt a new sensation in his hamstring.
"I've never had any hamstring issues before, so I really don't even know what I felt," said Hernandez, who experienced tightness in his left hamstring while running.
As the Dodgers enter a crucial three-game series against their NL West foe Giants, they hope the versatile Hernandez, who has played every position but first base, pitcher, and catcher this season, will be able to contribute.
The Dodgers have had unfortunate fate with hamstring injuries lately, as second baseman Howie Kendrick and right fielder Yasiel Puig are currently on the disabled list with hamstring strains.
"Just wake up tomorrow and see how it feels," Hernandez said after the game.
Hernandez has been a surprise contributor to the Dodgers this year, hitting .308/.350/.498 with six home runs and 21 RBI.
The 24-year-old's versatility on defense has allowed him to play a key role on the team.
"Wherever they put me, [I] just blend in," Hernandez said.
(h/t Los Angeles Times)