Khabib Nurmagomedov: I deserve some rest, but I'm ready for the UFC title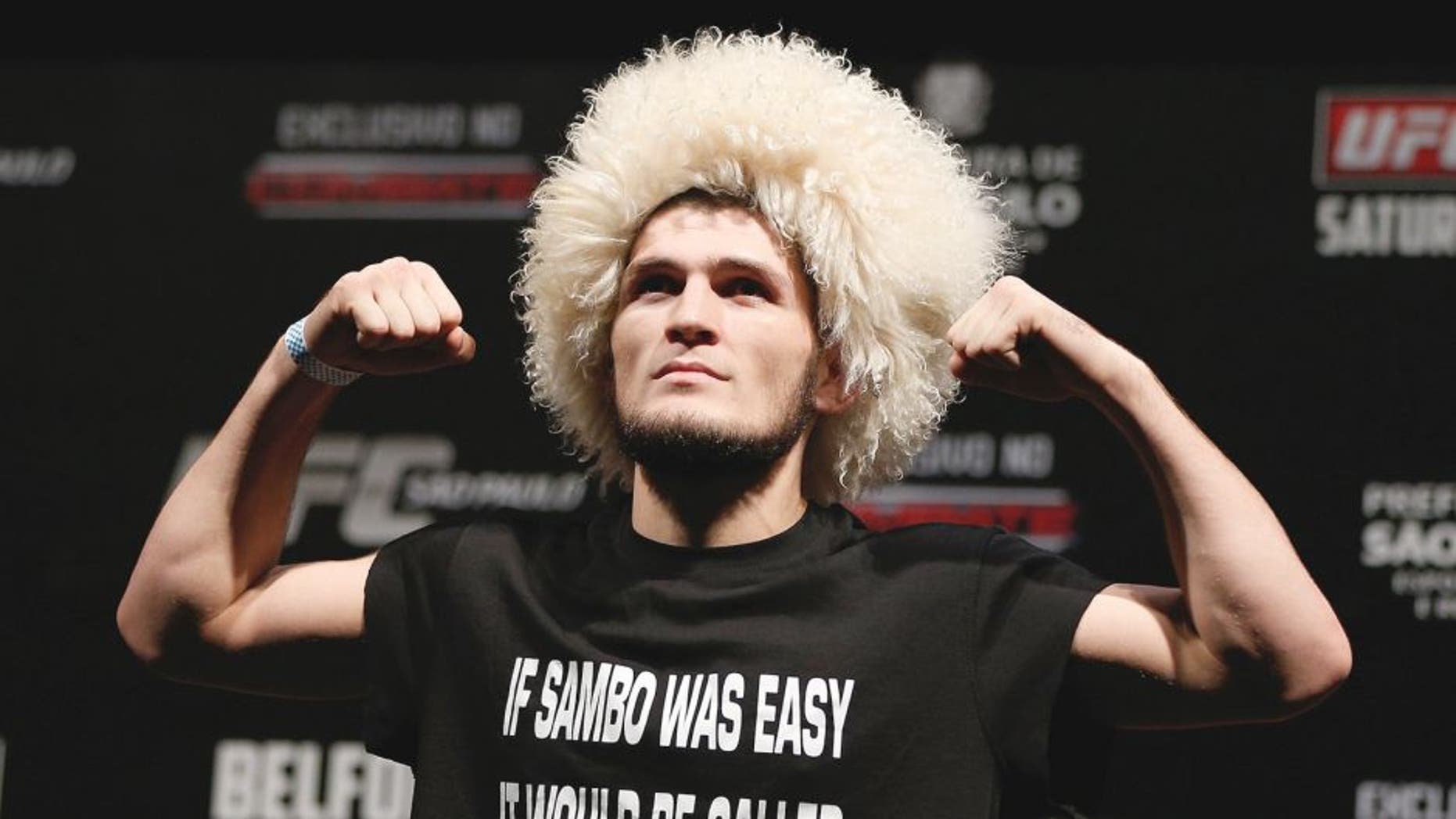 For two years, No. 1 lightweight title-contender Khabib Nurmagomedov battled through injuries, surgeries, rehab sessions and failed comeback attempts. This past Saturday he finally made his Octagon return and got another characteristically dominant win.
To put it simply, it felt good to the Russian.
"I feel like the last two years I was in jail," he told media members in Tampa after the win.
"Now, I'm free. Now, I'm ready for the title. I'm happy about my comeback. I was very excited when I went to the cage. I'm very happy, now."
UFC president Dana White was asked if the undefeated "Eagle" was up for the next title shot after July 7's bout between champion Rafael dos Anjos and challenger Eddie Alvarez. White said, "we'll see what happens."
The outspoken Khabib, however, interrupted the executive, repeatedly saying, "Of course."
And, good for him. Nurmagomedov is clearly deserving of that shot. Before getting injured two years ago, he dominated the current champion dos Anjos, en route to a unanimous decision.
Clearly, he believes he can do it again. The contender also doesn't mind the prospect of waiting awhile for that title shot as he's in need of rest after a long training camp.
"I know and I feel that my body needs rest." he said.
"After two years, six months is nothing for me."
The Muslim athlete plans to observe the holy month of Ramadan in early summer. During that time, observers fast during the day, from both water and food, making training a real challenge.
"In June Ramadan begins and I want to rest a little bit and come back in September, October or, if the UFC wants to make a very smart decision, for New York in November," he called for.
"In New York there are a couple million people who speak Russian. I'm famous in New York, I think. I can fight in New York. Now, I think I deserve a little bit of rest."