Kevin Love finally embraces 'Lil Kev' alter ego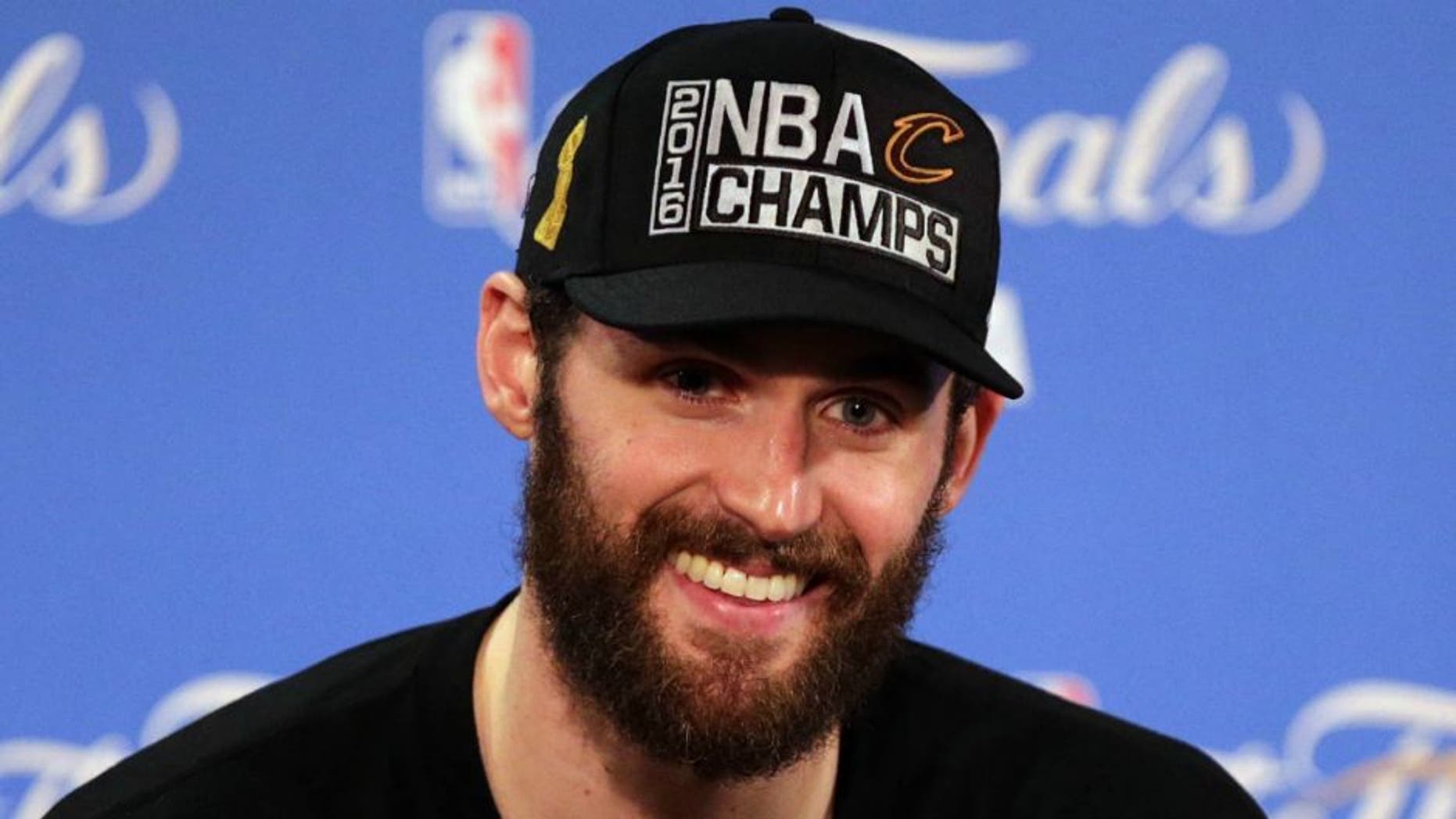 By now you likely know the story of "Lil Kev", the imaginary alter ego of Cleveland Cavaliers power forward Kevin Love.
But if you don't: The phenomenon began when Love's teammate, Richard Jefferson, saw an advertisement of a Tommy Bahama model in a magazine during a flight back from Detroit in the first round of the playoffs. The model, whose appearance was almost identical to Love's, sparked Jefferson to rip out the ad, show it to the rest of their teammates, and subsequently (via ESPN) "Lil Kev" was born.
On the flight, the ad got passed around and several players held it up in front of their face while breaking out their best Love impression.
Jefferson has featured some more escapades with Lil' Kev on his Snapchat account, RJeff24, where he has posted behind-the-scenes videos with the Cavs since January. Among Jefferson's more popular snaps was one of Kyrie Irving recently participating in the "Running Man Challenge," and back in March, a video of LeBron James eating a banana in the locker room when James, upon seeing Jefferson's phone pointed at him, broke into improv and pretended he was a reporter asking him, "Why are you eating a banana, LeBron? Does that mean you're going to slip on a banana peel out of Cleveland?"
It's easy to see why Love remained mum regarding "Lil Kev" throughout the playoffs, while never publicly expressing his approval or displeasure towards the newly-associated figurative personality.
Well, fast-forward to June 21, 2016: Kevin Love and the Cavaliers are NBA Champions. The honeymoon is underway in Cleveland, and the first unlikely couple we got a glimpse of (via Matthew Dellavedova's snapchat story) celebrating together -- Love and Lil Kev!!!
If Cleveland finally winning a professional sports championship wasn't enough to validate this hypothesis: now ... truly ... anything is possible.