Kevin Harvick: Drivers Council will 'push hard for the things that we believe in'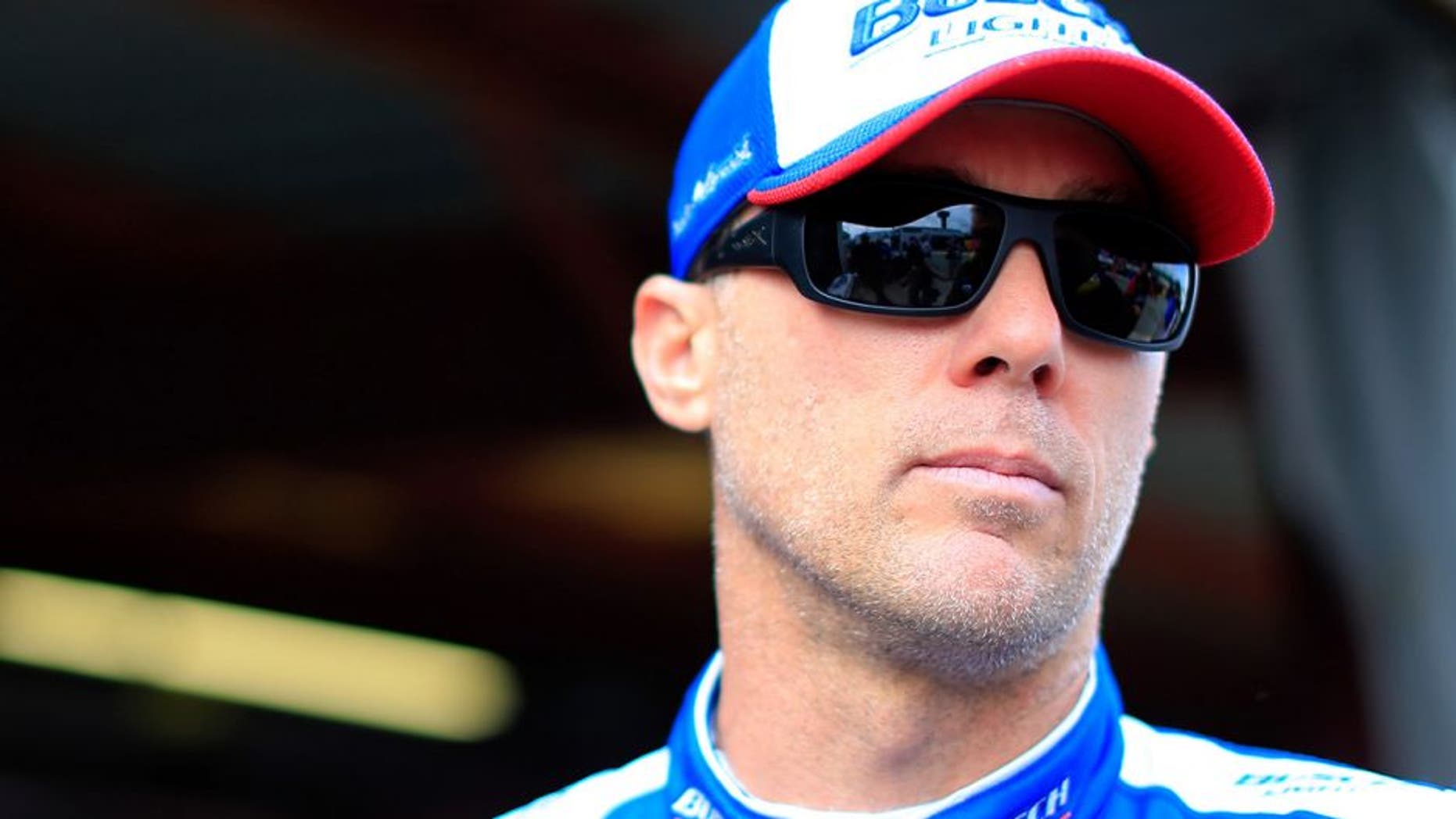 Regardless of where you fall on the issues of lug nuts and Tony Stewart's fine, NASCAR and its racers are talking, and that's a big step forward.
This weekend at Richmond International Raceway, several top drivers said the formation of the NASCAR Sprint Cup Drivers Council, combined with a new willingness to listen on NASCAR's behalf, has greatly improved communication between the parties in the last year.
Of course, like any process, it's not always smooth, as this weekend's debate over NASCAR fining Stewart $35,000 for his criticisms about the dangers of racing on just three or four lug nuts showed.
It's been messy, to say the least, especially given the fact that this weekend marks Stewart's return to the cockpit for the first time all season.
Within hours of Stewart's fine late Thursday afternoon, the nine-member Drivers Council issued a statement saying they disagreed with the fine and that all nine members would pay an equal share of it.
Kevin Harvick, the 2014 NASCAR Sprint Cup Series champion, has said the council has come a long way in a year.
"I think as you look at the council and I think you look at last year everybody trying to fill out where we were and how it worked and how we functioned," said Harvick. "Now you look at the communication that we have as a group that it was built from last year into this year, it's important for everybody whether it is fans in the garage, owners, drivers, it's important for the driver's council and all of us to work hard to make this sport better."
And sometimes that means having strong and public opinions.
"I'm all about voicing my opinion," said Harvick. "It's not about, it's nothing personal, it's not pointing fingers or anything like that, but it's the council's job and those are the people that were voted in and on that council to represent the drivers and represent the garage from that standpoint."
The goal is to improve the sport.
"As a group, we want to help make this sport better and we are going to push hard for the things that we believe in," Harvick said.
And that's where it gets thorny.
There are lots of different opinions on how to make the sport better. NASCAR officials, drivers, teams, manufacturers, fans -- they all have opinions and they often are very different.
"This sport can't survive just on drivers. I am going to tell you that right now," said Brad Keselowski, the 2012 champion. "We need race cars, race tracks, promoters and everybody has a role in making this sport happen. I think that is something we should always keep in mind. Whose share of that role is what or how important and how you scale that I think is up for debate."
"I think that the driver's interests and the owner's interests is 95 percent aligned most of the time," added Denny Hamlin. "There's some things that we feel like we would like to see changed, sometimes it doesn't align with what NASCAR thinks or what the teams think."
Messy as the Stewart affair might be, it at least it lead to action, as late Friday afternoon NASCAR Senior Vice President of Competition Scott Miller said the sanctioning body will re-evaluate its lug nut policies.
"The teams are obviously pushing harder than they ever have in this area, and it's time for us to take a look at it," said Miller. "But we'll do that as an industry. The open dialogue is very good right now between NASCAR and the teams, so we'll work internally and with them to move forward here."
It might not be perfect, but that certainly counts as progress.