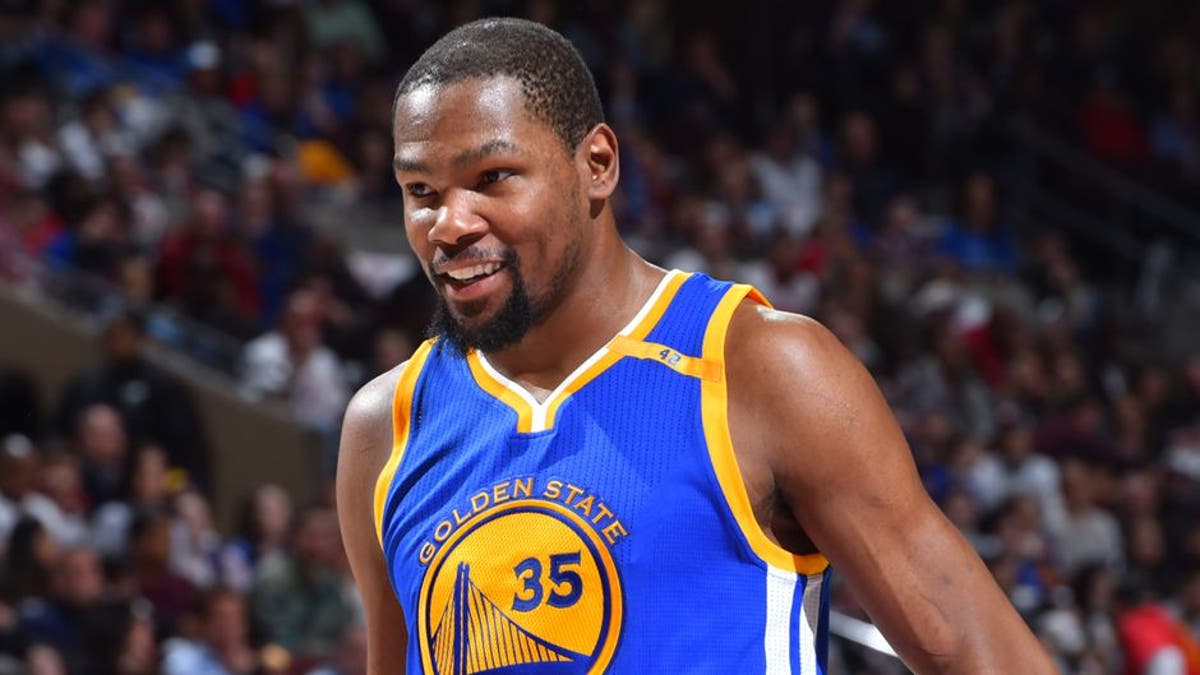 The Golden State Warriors still dont know when head coach Steve Kerr might be returning, but they will have Kevin Durant back in the lineup in a potential closeout game against the Blazers on Monday.
Durant missed the previous two games after suffering a left calf strain, but Golden State hasnt missed a beat, taking a 3-0 series lead in its first-round matchup against Portland. The four-time scoring champ played a critical role in the Warriors Game 1 victory, scoring 32 points and adding 11 rebounds.
Durants return is good news for a team that likely wont have Kerr on the sidelines for the foreseeable future. Kerr said Sunday he potentially could miss the rest of the postseason if the pain, which is a result of complications from back surgery he had almost two years ago, doesnt subside.