Keselowski on 'Dega: 'There are worse places' to face Chase elimination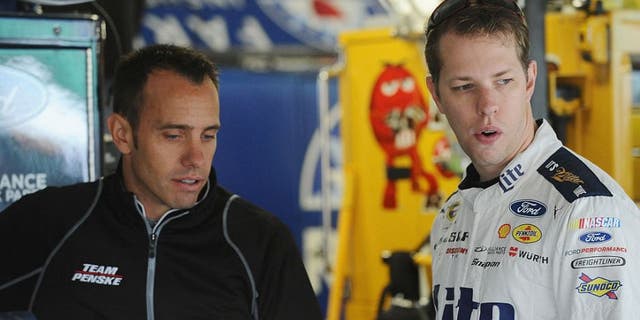 Brad Keselowski doesn't often shy away from making a big splash and speaking out, which made his press conference during a testing session at Homestead-Miami Speedway on Tuesday seem a bit odd.
While Keselowski's chances to win his second championship are currently still alive, he'll have a lot to overcome on Sunday at Talladega Superspeedway in the second elimination of the Chase for the Sprint Cup.
"I haven't thought very much about it," Keselowski said when asked about Talladega Superspeedway. "I took Monday as a day off and cleared my head. We came here this morning and I thought about how to be fastest I could here. I want to do my best and live day to day right now."
Not exactly the standard intensity we're used to hearing from Keselowski when he talks about racing.
Is he concerned about making up the seven-point gap between him and advancing to the Round of 8?
Not quite.
"There are worse places," Keselowski said, referring to his thoughts on Talladega being an elimination race. "I'm staying quiet and confident. If you have to talk about it then you have to sell yourself. I don't have to sell myself."
With four wins at the superspeedway, Keselowski should be a favorite to add a fifth. The 2012 Sprint Cup champion won this same race two years ago to keep his championship hopes alive.
With so many unknowns at Talladega, a top 10 and some misfortune for a few of his Chase counterparts and Keselowski can advance to the Round of 8 without a win.
Like Keselowski, all we can do is take it day-by-day until we find out Sunday.