Kenny Bell thanks Jason Licht's father with signed jersey (PHOTO)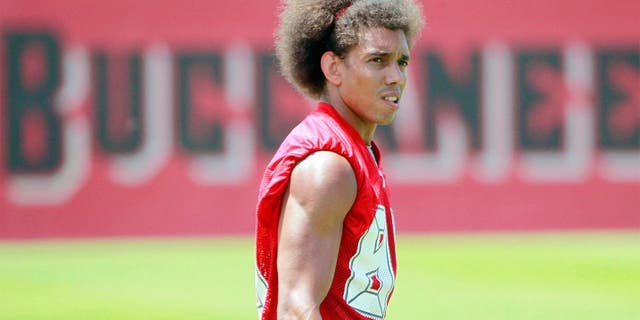 When the Tampa Bay Buccaneers drafted wide receiver Kenny Bell in the fifth-round, it came with a ringing endorsement from general manager Jason Licht's father Ron. As Greg Auman of the Tampa Bay Times reports, Ron is a season-ticket holder for Nebraska football since 1962, so he had seen plenty of Bell's play.
So, to thank Ron Licht, Bell decided to send over a No. 80 Nebraska jersey that included an autograph. On top of that, Auman reports that Bell donated another autographed jersey for Licht's sister, Patti Abbot for a fundraiser.
Below you can see the jersey that Bell signed for the elder Licht.
Ron Licht also threw plenty of praise his way through a phone interview with Greg Auman.
"Nice kid, well-liked by everyone, never any off-field problems at all, very good character," Ron Licht told Auman by phone Thursday. "And he made outstanding plays all year long. Made catches when you didn't imagine that he could, and we fell in love with him. The Buccaneers are rich in receivers, so I know he's going to have to work hard to get a roster spot. But from what I know about him, I know he'll work hard to get that. I've just been impressed by him as a person, all these years."
It's a pretty great story to read, and the Bucs are truly hoping that they've found a steal in Bell.
(h/t Tampa Bay Times)