Kemp returns to San Diego as Padres host Braves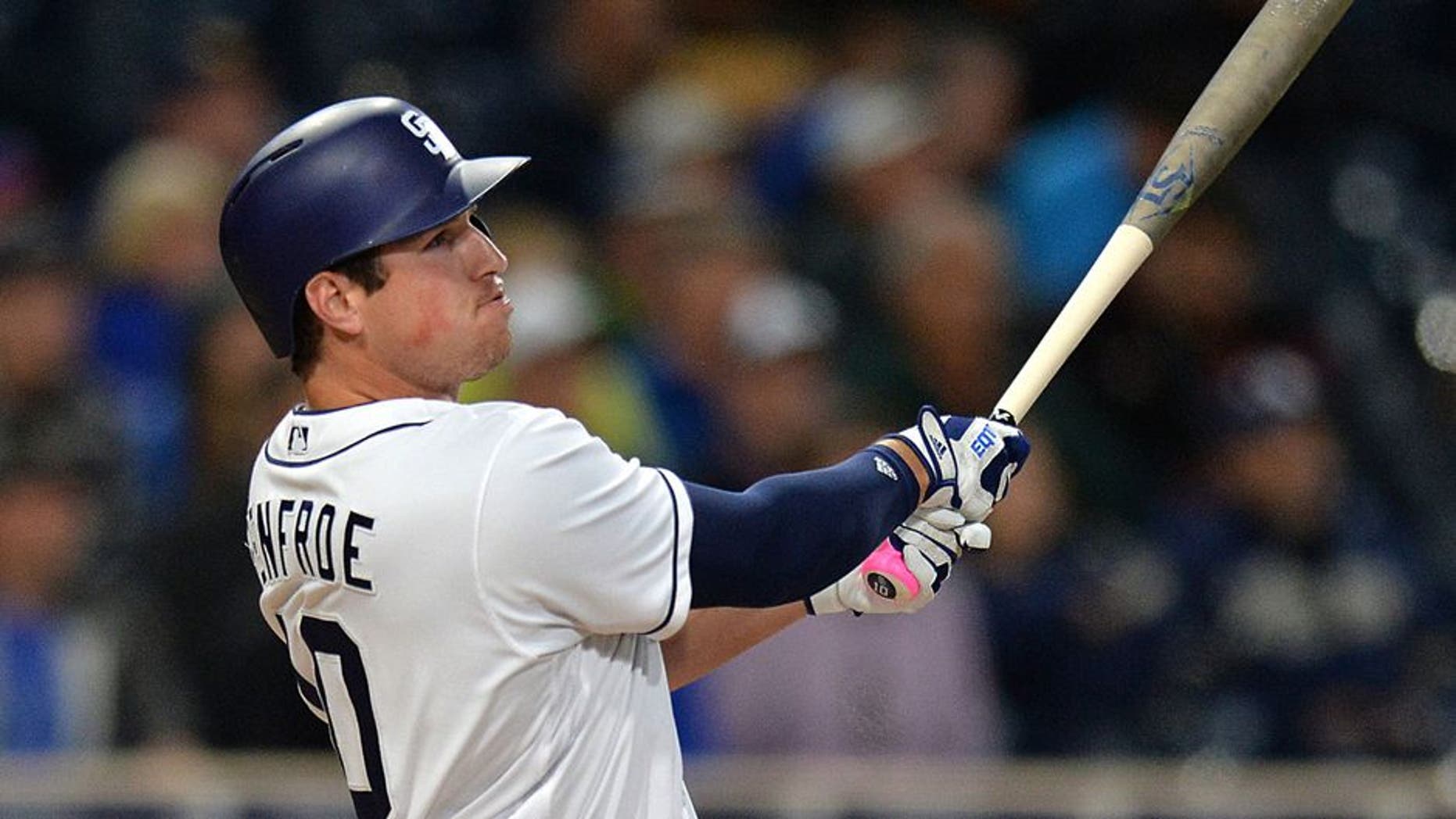 SAN DIEGO -- The San Diego Padres will get a glimpse of a familiar face and an unfamiliar left arm when the Atlanta Braves come to Petco Park on Tuesday night.
The Braves arrive with Matt Kemp, a former Padre who has been battling a sore hamstring but could be in the lineup for the opener of a three-game series.
Kemp, who is enjoying a solid season, was sent to the Braves in 2016 for third baseman Hector Olivera. That was when the Padres ditched their philosophy to compete with veteran players, instead flipping their approach to a full-on youth movement.
The Braves know all about that. It is the route they have embraced, hoping years of bad baseball will pay a dividend that results with a string of success. That is certainly what rookie Sean Newcomb is producing.
On Tuesday, Newcomb (0-2, 1.96 ERA) will make his fourth career start, his first against the Padres and his first on the road. He was a hit at SunTrust Park, where he went six innings in each of his three starts. After 18 1/3 innings, the southpaw has allowed just five runs (four earned), and rivals are hitting .185 against him.
"You've got to like what you see from that kid," Braves manager Brian Snitker told MLB.com. "He's competing. It's great to see."
Newcomb has solidified a spot in the rotation; now if only the Braves can get him his first victory. A team that has won four straight series hasn't been able to guide Newcomb to the winner's circle.
In his last time out, he set down the final 13 San Francisco Giants he faced, surrendering only one run over 80 pitches.
If Newcomb can duplicate that performance on Tuesday, he might give the Braves a rare road win against a National League West team; Atlanta has dropped 24 of its past 29.
San Diego was a perfect foil for when the Braves opened SunTrust Park in April: The Padres were swept.
Jhoulys Chacin (6-6, 4.95 ERA) will start Tuesday for San Diego. He took one of those April losses in Atlanta when he gave up four runs (three earned) in the Braves' home opener.
Lifetime, Chacin has lost three of his four decisions to the Braves, pitching to a 4.32 ERA.
Chacin had a solid start at Wrigley Field his last time out, tossing six innings of two-run ball on June 20 to lower his road ERA to 9.08. It was a nice sign, as most of Chacin's success has come at Petco Park. In San Diego, he has a 1.72 ERA, with hitters being limited to a .161 batting average.
Chacin was plopped into an uncomfortable situation in Chicago. It was the first game after the Cubs' Anthony Rizzo collided with Padres catcher Austin Hedges in a controversial collision at the plate. Many thought Chacin would pluck Rizzo in retaliation. Instead Rizzo swatted a homer.
"I was trying to pitch my game," Chacin told MLB.com. "I had a meeting with (manager Andy Green), and he asked me to give my word I won't hit him on purpose.
"He asked me to pitch inside to try to get him out instead of putting him on first base. I was trying to do that, I was trying to make good pitches to him, and he hit a homer."