Karl-Anthony Towns throws down through-the-legs slam at rookie photo shoot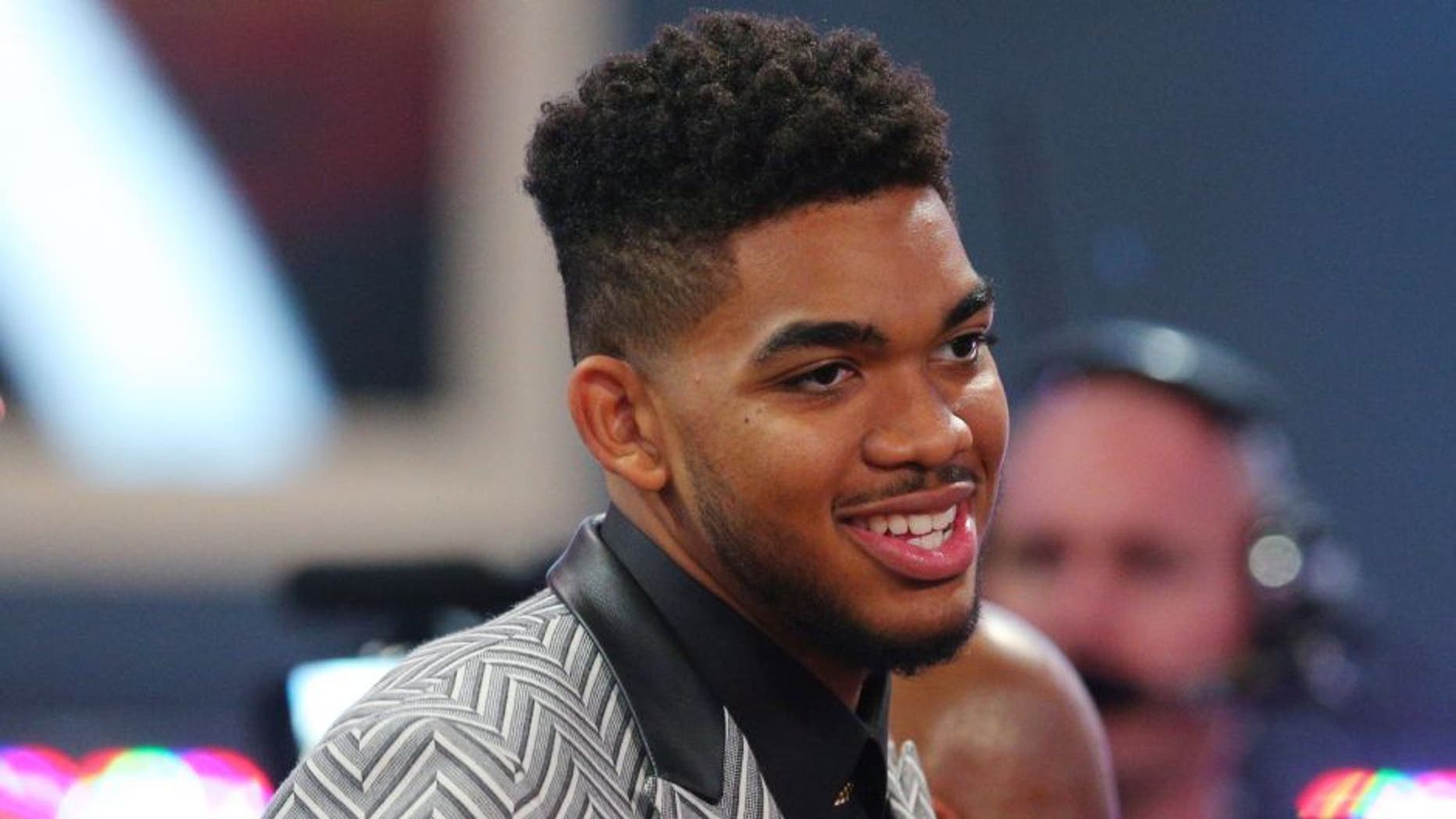 NBA players who are 6'11" usually don't have much of a chance of impressing us with slam dunks. They're so close to the rim already that anytime they throw something down, it appears to be almost too easy.
But Karl-Anthony Towns may be able to change that perception. Messing around at the league's rookie photo shoot at the Knicks practice facility on Saturday, Towns went through the legs for a dunk contest-style slam that would have had the judges handing out 10s all around.