Kareem Rush on Shaq-Kobe Lakers: 'We had a big man alliance and a guard alliance'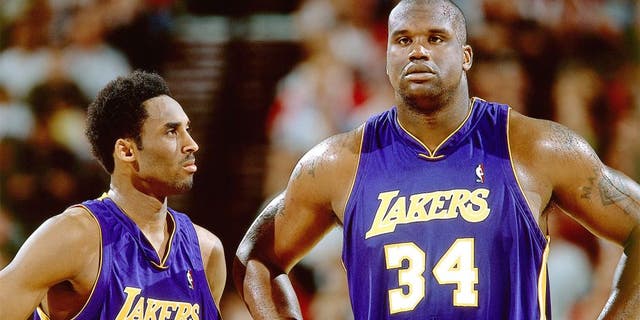 Former Los Angeles Lakers guard Kareem Rush played with the team during the final two years of the Shaquille O'Neal/Kobe Bryant feud (2002-03 and 2003-04), during which Rush claims the locker room was split between big men (who were on O'Neal's side) and guards (who were on Bryant's).
Rush discussed the era on SiriusXM NBA Radio with Tom Byrne & Rick Mahorn.
"Yeah, it was like a real issue," Rush said. "We actually had like a separation of the team. We had a big man alliance and a guard alliance. ... I had to pick Kobe's side."
Rush said it was such a difficult decision to make because it was tough to dislike O'Neal:
"I was torn. ... Shaq was such a big character, a big brother to everyone, so it was kinda hard to pick that line."
Rush, who played seven seasons in the NBA, said his time with O'Neal and Bryant was the highlight of his NBA career, and still believes that, if the team had stayed together, they had enough talent to achieve another three-peat.
"Shaq got three Finals MVPs and I think Kobe wanted his, so it didn't work out for us," Rush said. "We definitely had talent to win more than three titles."
You can listen to the full interview below: