Juventus will have to win the Champions League to finally get the credit they deserve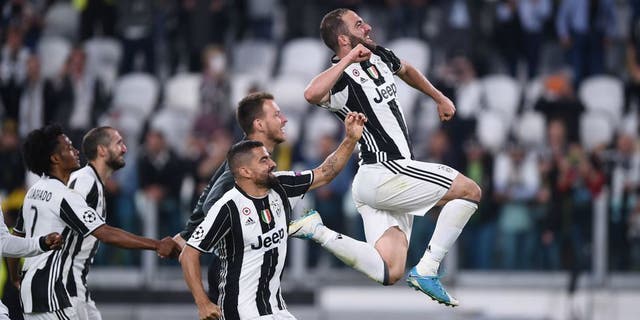 Juventus are en route to a sixth straight Serie A title. And while they are also into second Champions League final in three years, they still can't get people to call them one of Europe's best teams.
The rarified air of European elites is still reserved for Real Madrid, Barcelona and Bayern Munich. Even Chelsea and the Manchester clubs will get more love than Juventus.
After all, critics will say, "Serie A is weak." And even as Juventus were rolling to a dominant first leg win in the Champions League semifinals, "they were lucky to draw Monaco."
Those statements are both true. Serie A is weak and they were lucky to draw Monaco in the semifinals (the alternatives were Real Madrid and Atletico Madric), but that doesn't make Juventus any less brilliant. They're not knocks on The Old Lady, simply statements of facts like this one -- Juventus are nothing short of brilliant and maybe even the best team in the entire world.
Consider: The Old Lady are nearly into theirsecond Champions League final since Bayern last played in one, just toppled Barcelona, 3-0, in dominating fashion to make the semifinals, and dispatched Real Madrid in the semifinals two years ago to make that final.
If there is a holy trinity of clubs right now -- Real Madrid, Barcelona and Bayern Munich -- then where do you put the team that has gotten the better of all three just since 2015?
Most incredibly, Juventus haven't done it with one special group of players. After all, we've seen everything come together for a club, vaulting theminto the upper echelon until they're sold off and the team goes back to mediocrity. They were the team of Paul Pogba, Arturo Vidal and Andrea Pirlo, but they're all gone and now they're the team of Paulo Dybala and Miralem Pjanic, with the ability to spend absurd money on Gonzalo Higuain to fill their lone hole up top in front of adefense that went 690 minutes without conceding a single goal.
While you can point at Barcelona's slow midfield, Real Madrid's leaky defense and Bayern Munich's lack of a secondary scoring option to Robert Lewandowski, Juventus are just about flawless. To find a weakness requires calling Mario Mandzukic a striker pushed out wide, even though he's been terrific there, or saying Pjanic can't handle the defensive duties asked of him, even though he's proven (albeit surprisingly) that he absolutely can. Sure Higuain might look a little hefty, but the scale only reads two goals in the first leg of their semifinal tie.
From top to bottom, Juventus are run expertly, featuring world-class players, future stars and established stalwarts, all in a gleaming stadium that is home to one of Europe's best atmospheres. It will be on display next week when The Old Ladytry to book their spot in yet another final. And if they do, the excuses will be trotted out again. They're good, but not on the level of Europe's elites, because it's just Monaco and they have it easy in Serie A.
Even as more people recognize how special Juve are, they're still shortchanged. Narratives are stubborn that way and there's nothing fans hate more than opening the doors to an exclusive club. But sports are still a place where trophies are everything and Juventus are 90 minutes from the biggest and most prestigious trophy in club soccer. Win that andthe trinity of Europe's elite will finally and belatedly grow to four, lazy excuses about Serie A or opposition be damned.