Jose Berrios promoted by Twins, will start tomorrow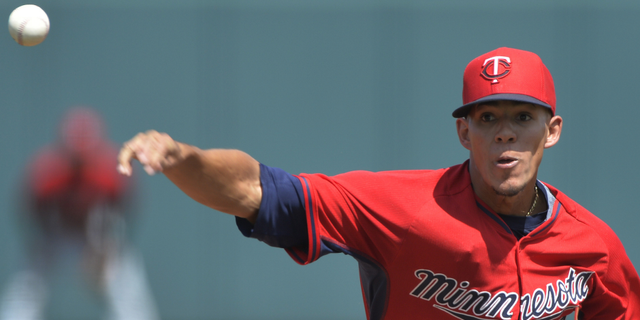 Only a few days after Blake Snell made his MLB debut for the Rays in a spot-start situation, it looks like the Twins' top pitching prospect, 21-year-old Jose Berrios, could be up for an extended stay.
A day after I suggested Ervin Santana as a potential candidate to replace Carlos Carassco in fantasy baseball rotations, it sounds like the veteran Twins pitcher is set to hit the disabled list, too (back). So, Berrios comes into the picture as an exciting young arm with lots to like. Granted, the Twins' offense won't provide him the same run support as say Toronto's, but just take a look at his K/9 rates over the past few minor league seasons. Berrios posted a K/9 north of 9.00 at both Double and Triple-A in 2015 finishing 14-5 in 27 starts. In three Triple-A starts -- 17 IP - this season, his K/9 is at 10.59 with a 4.24 BB/9 rate.
With the strikeout rate, there is no reason I can think of that wouldn't make Berrios an SP4, but more like an SP5 in fantasy baseball in the short term.