Jon Jones exorcised the ghosts of UFC 151 by fighting at UFC 197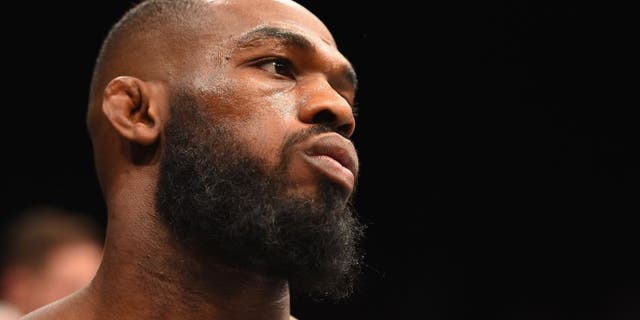 NEWYou can now listen to Fox News articles!
No matter how many times he defended his belt or defeated the top contenders in the light-heavyweight division, Jon Jones still never lived down the moment he turned down a short-notice fight that led to the cancellation of UFC 151 in 2012.
It all started after Jones' original opponent Dan Henderson suffered a knee injury that forced him off the card so the UFC attempted to replace him with Chael Sonnen on short notice.
Jones declined the fight stating that he wouldn't have proper time to prepare for a new opponent and ultimately the entire card was scrapped.
In all reality, it wasn't Jones' fault that his opponent got injured or that the card couldn't move forward without him on it, but he still faced a mountain of criticism over the decision not to mention a vitriolic reaction from fans, who still confront him about the card to this day.
In the wake of his short-notice win over Ovince Saint Preux at UFC 197, where Jones stepped up to save the card after Daniel Cormier fell out due to injury, the new interim light-heavyweight champion says he feels vindicated now.
"Absolutely. It makes us even," Jones said at the UFC 197 post-fight news conference. "I meet fans to this day who are like, 'Dude, I saved my money, I had my flight, I had my ticket, I made a lot of sacrifices to see you for the first time' and people are like really pissed off with me sometimes about that."
Part of Jones knows he made the right decision because he truly wasn't prepared for a new opponent, and he wanted to show Sonnen or whoever he was facing the proper respect by training for them with a full camp.
Then again, Jones admitted to himself after Cormier's injury that if he really is the best fighter in the world then it shouldn't matter who stand across from him in the Octagon when he's ready to compete.
Jones showed off that face with a five-round rout to beat Saint Preux by unanimous decision last Saturday night in Las Vegas.
"I've always felt like I stayed true to myself and my coaching staff because that's just not what we do, but then I've always felt a certain amount of guilt for the people who sacrificed and missed out," Jones explained.
"So fighting this time really made me feel like I saved the day for a lot of my fans and I got to do something positive for those guys and I knew it was a big risk fighting a southpaw, knockout artist, one that I didn't prepare for but I took that for them and we won that fight. Now it's time for me to go relax with my friends and family."