John Isner loses to eight seed in longest semifinal match at Wimbledon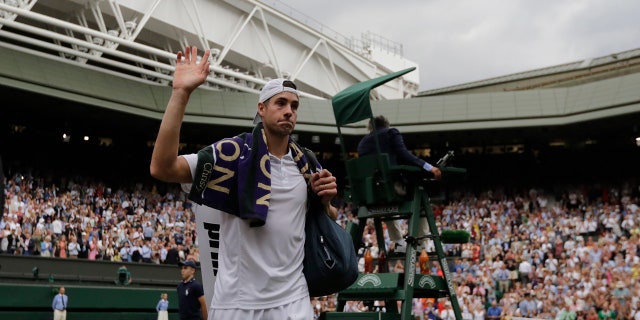 American tennis player John Isner lost to Kevin Anderson in a record-setting semifinal at Wimbledon that lasted over six hours on Friday.
Known for his marathon matches, the ninth-seeded Isner lost to the eight-seeded Anderson in a grueling six-hour-and-36-minute match, with the final set alone lasting for nearly three hours.
Isner came close to reaching his first Grand Slam final after winning the second and third set but Anderson came back to win the fourth set, leveling the match at 7-6 , 6-7, 6-7, 6-4.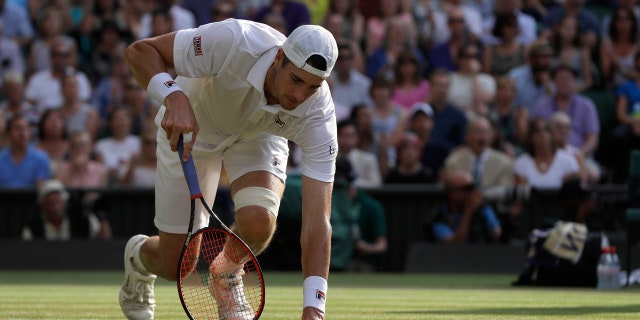 Anderson eventually won the tiebreaker with a 7-6 , 6-7, 6-7, 6-4, 26-24 victory on Centre Court, making him the first South African male to reach a final since 1921.
The match surpassed the previous record set by another five-setter between Novak Djokovic and Juan Martin del Potro in a 2013 semifinal.
Despite going on for nearly seven hours, Isner was nowhere close to beating his own record for the longest tennis match history – a first-round victory over Nicolas Mahut, which went on for more than 11 hours over three days and finished 70-68 in the fifth in 2010 also at Wimbledon.
Anderson defeated eight-time Wimbledon champion Roger Federer in a 13-11 fifth set in the quarterfinals Wednesday.
He will go on to play the winner of the semifinal game between Rafael Nadal and Novak Djokovic in Sunday's Men's final.
The Associated Press contributed to this report.