Jimmie Johnson once feared driver 'was going to beat me to death with head of lettuce'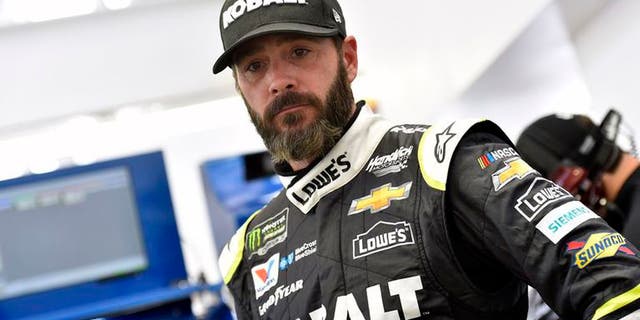 BRISTOL, Tenn. Bristol Motor Speedway is where NASCAR made the bump-and-run move famous.
But its never been the passing strategy of choice for Jimmie Johnson, the Monster Energy NASCAR Cup Series driver who owns a record-tying seven championships in the sports top series.
In fact, he said he tried to execute it once on former driver Rich Bickle in what is now the XFINITY Series back around 1999 and nearly paid dearly for it the next time he went to his local supermarket to shop for groceries.
I am so bad with the bump-and-run that its more like the bump-and-crash, Johnson said Friday at the BMS media center. Ive found that for me personally, it takes more time to set up a soft nudge to move someone than it does just to pass them. Thats just been my style over the years.
Im terrible at it. I tried to move Rich Bickle out of the way in 1999 at Memphis, and I picked his rear tires up on the straightaway and picked him up and carried him all the way down to set him down in time to crash head-on into Turn 1.
The lesson Johnson learned then, however, didnt really sink in until the following day.
I never knew that I picked his tires up off the ground, but I felt terrible, Johnson said. And then unfortunately when I was shopping for groceries the next day, I saw him in the produce section and I thought that man was going to beat me to death with a head of lettuce and chase me around the produce section.
So at that point, I figured Id better just worry about passing people instead of trying to move em.