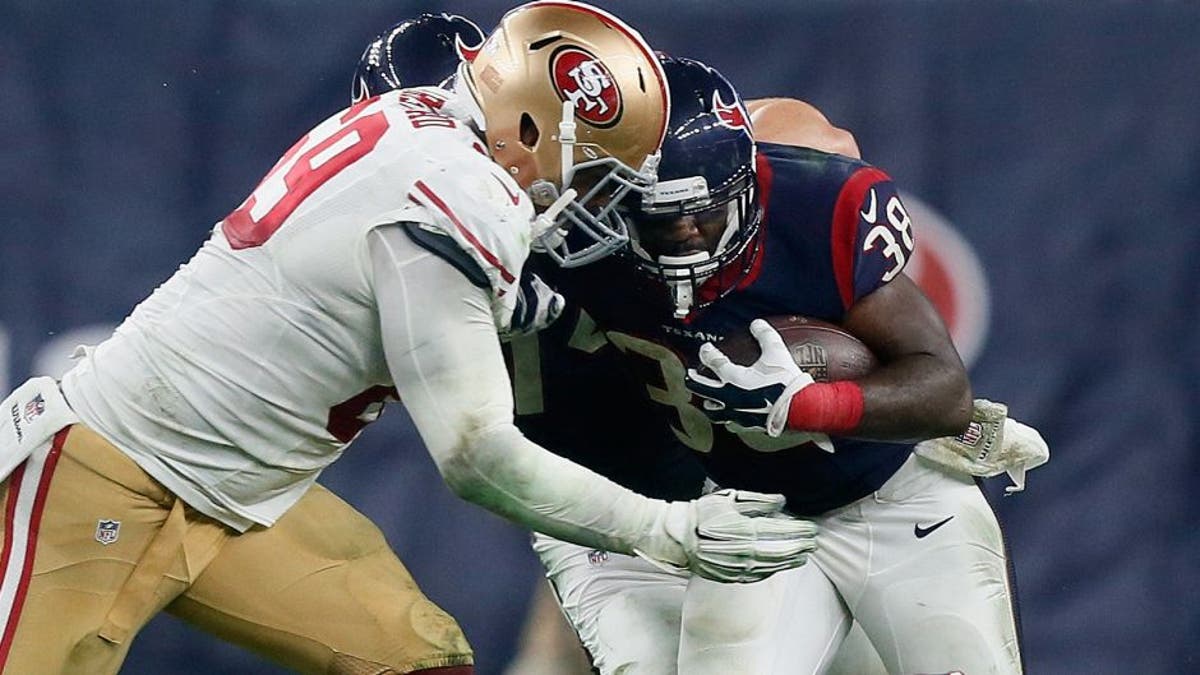 The 49ers pass rush against the Texans in their first preseason game was essentially non-existent.
Head coach Jim Tomsula allowed as much on a conference call to beat reporters, per ESPN: "Not all the way in sync. But I will say ... in my history of coaching defensive line, if you go look at the preseason, the pass rush is a little sketchy, too, because we don't put a lot of gameplanning into the protections. And we're not putting a lot of gameplan in using our leverage principles in the rush as much."
The defense failed to record a sack and was credited with three quarterback hits, two from rookie Eli Harold and one from Lawrence Okoye.
The struggles in this particular area isn't too surprising for a unit still trying to pick up the pieces after recently waiving Aldon Smith, and losing Patrick Willis and Chris Borland to retirement in the offseason.
(h/t ESPN)