Jim McElwain wins SEC Coach of the Year award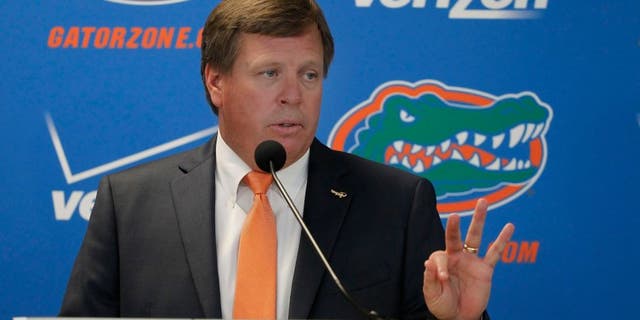 NEWYou can now listen to Fox News articles!
On Wednesday, Florida's Jim McElwain was named as the 2015 SEC Head Coach of the Year.
Formerly at Colorado State, McElwain led the Gators in his first year to an SEC East Division title, and a double-digit win total.
A native of Montana, McElwain's quirky personality and strong work ethic has taken Gainesville by storm. Although Florida is deficient at certain areas within its roster, the strong-willed nature of the squad ultimately resulted in an SEC Title Game appearance -- which is a direct reflection of its head coach.
As McElwain continues to rebuild the program through recruiting, Florida figures to be a staple within the conference for a long time.