Jets' Harrison has a secret 'little' nickname for Leonard Williams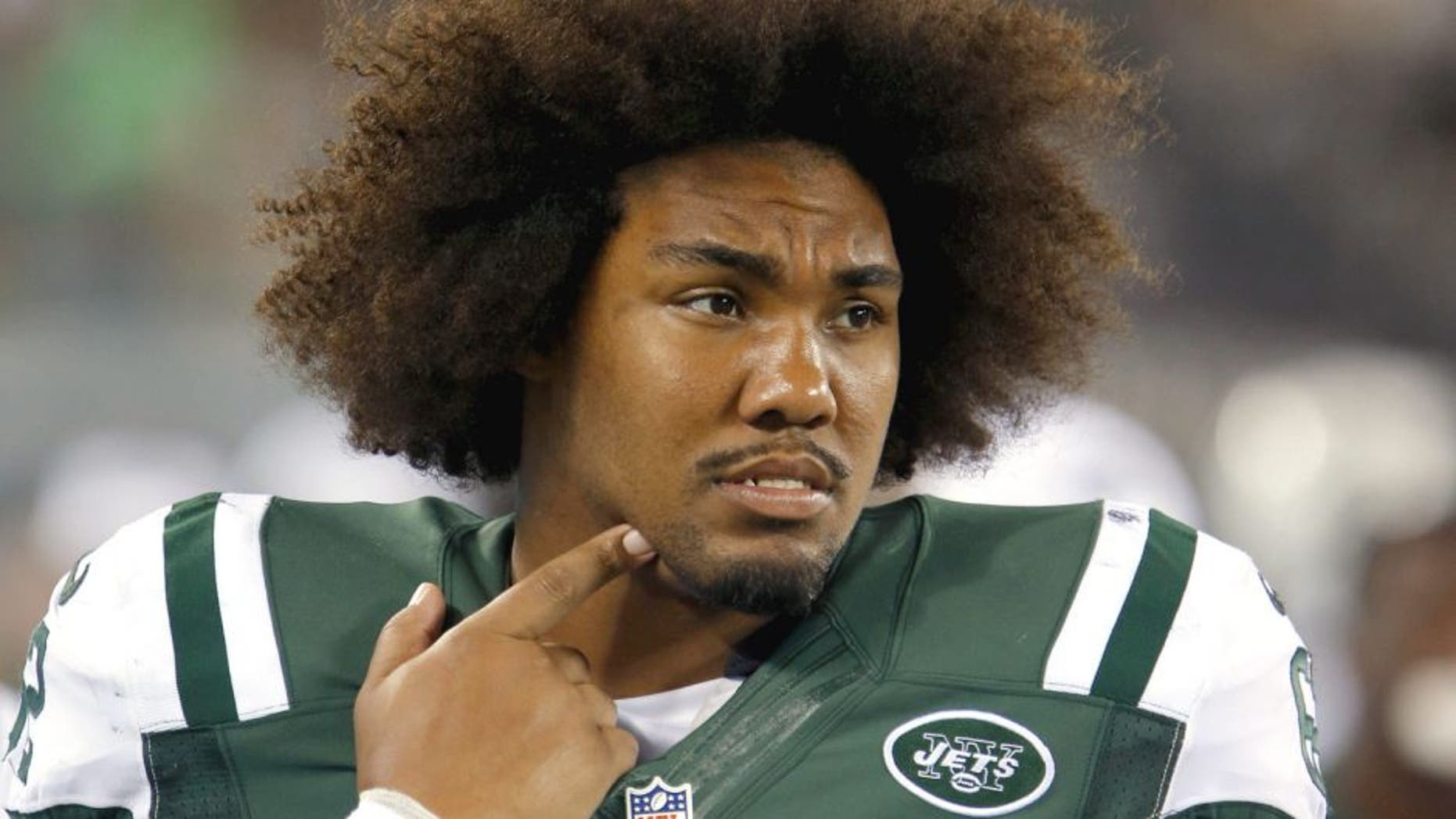 New York Jets rookie Leonard Williams is a big man. Standing at 6-foot-5 and 302 pounds with a full head of curly hair, Williams is by no means little. But this is the NFL where players are bigger than most people you see walking down the street.
Given Williams' size -- and probably his hair -- he was given the nickname "Big Cat" at USC. Seems fitting, right?
Not to veteran defensive tackle Damon Harrison. He has a secret nickname for Williams: "Little Kitty."
"He's the 'Big Cat,' man," Harrison said, via Dom Cosentino of NJ.com. "Don't tell him, but I call him the 'Little Kitty.' It's just a little joke from me."
Harrison is no small man, himself. At 6-foot-4, 350 pounds, he has little reason to be afraid of anything. And unsurprisingly, he's not -- even if Williams does know about his "little" nickname.
"Man, I'm not scared of nobody," Harrison said. "No, he don't like it. He's a rookie. What can he do?"
It doesn't seem like Harrison will stop calling Williams "Little Kitty" anytime soon. Not this year, at least.
"He's going to have to learn to like it," Harrison said, "because he's going to have another year before I stop calling him that."
Williams figures to be the starting defensive end for at least the first four games of the season while Sheldon Richardson sits out due to suspension. He's played more like a "Big Cat" than a "Little Kitty" thus far, and should be an impact player for the Jets this season.
(h/t NJ.com)