Jessica Eye: 'I'm never going to say any girl in my division is better than me'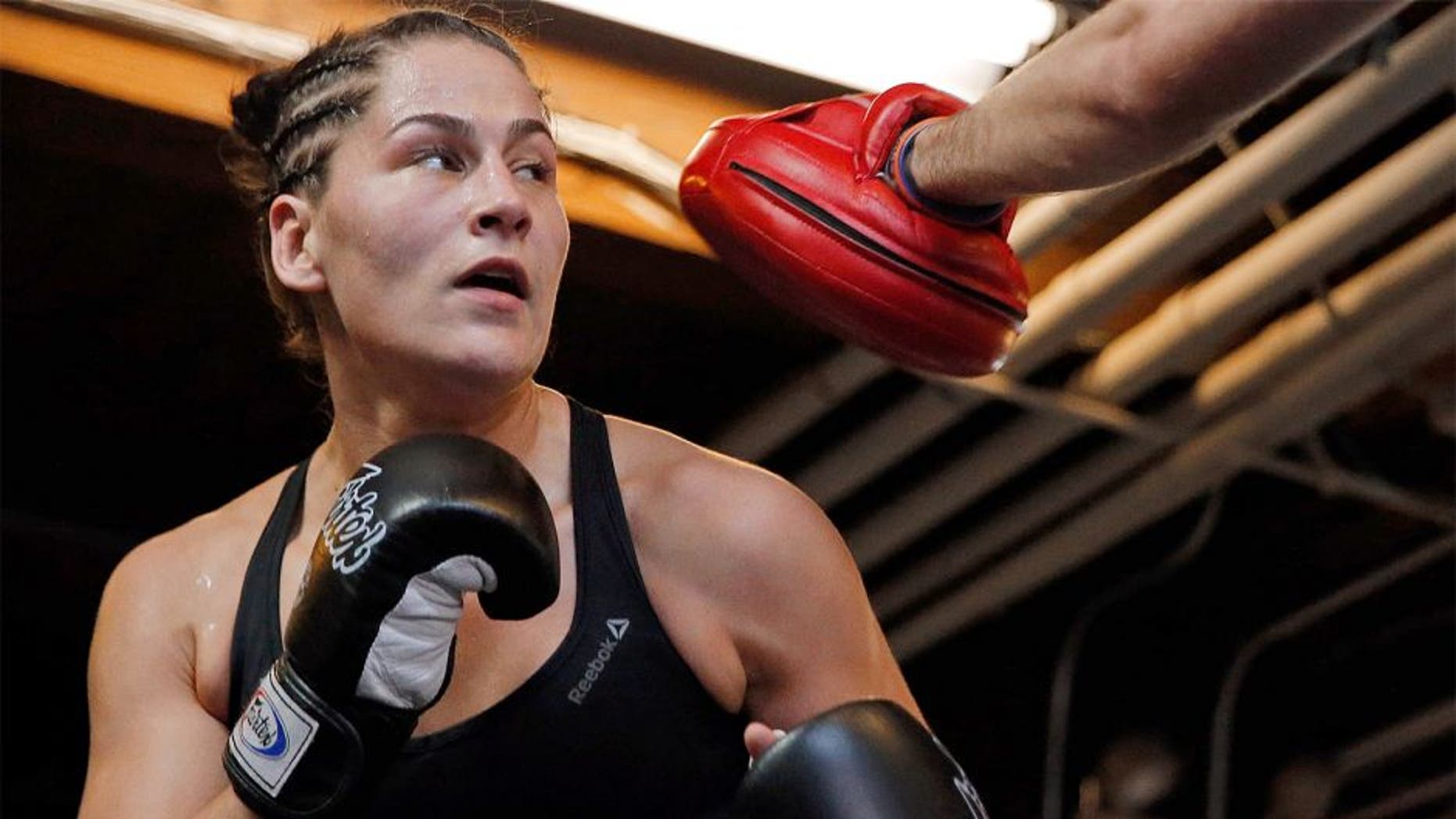 Through the first four minutes of her fight with Miesha Tate in July, Jessica Eye's game plan was working to perfection as she landed a barrage of fast and furious punches while her opponent struggled to counter the speed and precision.
Eye hit Tate with machine-gun-like fire, tagging the former Strikeforce champion with two and three punches at a time before she could even return one of her own.
It was all going well until it wasn't.
Tate unloaded a huge right hand that blasted Eye toward the end of the first round, and it shut down the Cleveland native and put her on the mat. To this day, Eye doesn't even remember getting hit, much less feeling the ill effects of the punch, but she knows her legs turned to noodles and the next thing she knows Tate was on top looking for the finish.
"The first four minutes of the fight I landed 29 (strikes) to her four hits. I think my striking and my movement speak for themselves. I'm not saying she didn't hit me with a good jab and then I kind of stood up and after I watched the fight a couple of times I saw my mistake where I kind of left my head up and she lunged in with a heavy right hand," Eye told FOX Sports.
"It didn't even hurt me; it just shut my legs down. I've never had that happen before."
That one hit changed the course of the fight, because between rounds instead of listening to her coaches explain what to do in Round 2, Eye was fixated on what went wrong in the first round and never bothered to hear a word they were saying.
When she went back to watch the tape after returning home, Eye saw exactly what she did wrong, and it wasn't getting hit by Tate -- it was ignoring the coaches who tried to save her.
"I never lost consciousness or anything, but I think from that moment on and I went to the corner and I wasn't even paying attention," Eye said. "I was fixated on 'What did she hit me with?' I didn't even know where it came from. So going into the second round, I hadn't even paid attention to my coaches, and that was my error."
Maybe the most frustrating part about that night that ultimately ended with Tate winning by unanimous decision is that Eye doesn't even feel like she was in a fight. Despite a hard-fought battle with the top ranked bantamweight contender, Eye walked out of the Octagon looking exactly as she did walking in, without a scratch on her.
"I didn't walk out of that fight with one bruise on my face, not one bruise on hands or my body," Eye said. "I'm able to make the changes that I need to. I'm not taking anything away from Miesha. She won the fight and kudos to her."
As disappointed as Eye was with her performance against Tate, she was granted a measure of reprieve when the UFC came calling just a few days later and asked if she would like to face former "Ultimate Fighter" winner Julianna Pena at UFC 192 on Oct. 3.
Eye didn't hesitate for a second, not only because it would be a chance to fight less than three months after her last bout, but because it would also wash the bad taste of defeat out of her mouth. Eye knows beating Pena will be a challenge, but there's not a woman in the world at 135 pounds whom she believes she's incapable of defeating, and don't ever try to tell her otherwise.
"I think she's got a lot of heart and good abilities. She has a group of people around her that are similar to my team. Do I think she's better than me? No. I'm never going to say any girl in my division is better than me," Eye said.
"The only girl who is technically better is Ronda (Rousey) because she's the champion and I'm not and screw anybody who doesn't believe I should think that way about myself."
Eye is approaching the fight with Pena with a little different mindset than she did against Tate in July. That matchup was supposed to determine the next No. 1 contender to face Rousey for the title, and while that is always the goal for Eye, she's just as interested in getting redemption for her last fight and it's Pena who has to feel the brunt of her aggression.
"She knows going into this that I'm angry. I don't want to lose," Eye said.
"I do not make the same mistake twice. I do not. You don't have to burn me more than once with a stick for me to know that it's hot."