James Rodriguez answers Zidane's challenge with pinpoint free-kick goal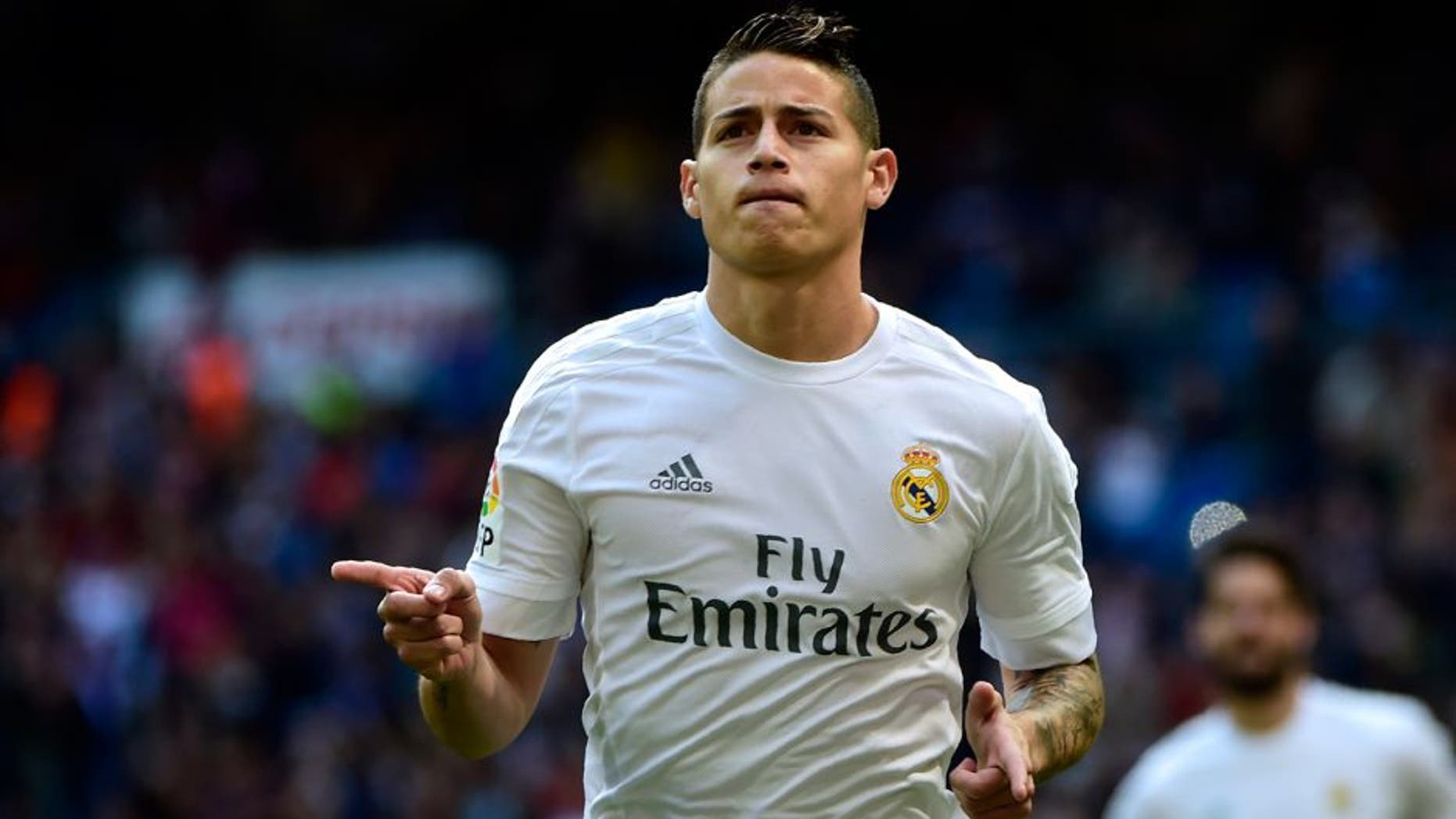 After James Rodriguez was spotted laughing on the bench during Real Madrid's midweek Champions League loss to Wolfsburg, Los Blancos manager Zinedine Zidane challenged the Colombian to learn from the incident.
"I'd like to avoid it. You learn from these things. It's an episode that nobody likes, but we have to put it to one side," Zidane said via Goal.com.
Well, in an unexpected start on Saturday against Eibar, James rose up to his manager's challenge ... on the pitch, at least. In a role normally reserved for Cristiano Ronaldo, James stepped up to take a free kick just outside of the Eibar box, and this happened:
Perhaps Eibar keeper Asier Riesgo was caught off guard, assuming CR7's claim to all free kicks was infallible, but there's really no saving James' shot, anyway. (And don't worry; Ronaldo got his goal later on in the 4-0 rout). If you beat the keeper without even going over the wall, then you're definitely doing something right.
James still has a ways to go to ingratiate himself and cement his place in the Real Madrid starting XI, but performances like the one he had on Saturday will go a long way toward that.
Or, at the very least, they drive up whatever price Los Blancos can squeeze out of what would surely be an eager field of potential bidders.