James: Liverpool can snatch Manchester City's top four spot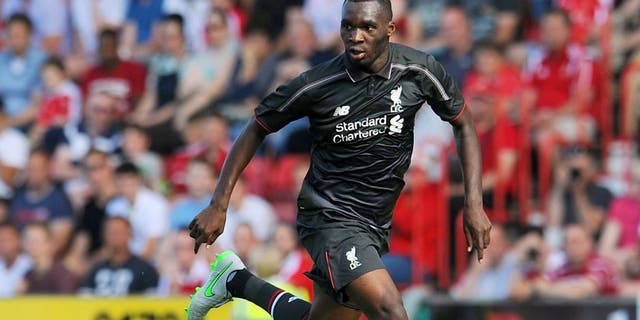 Manchester City are in danger of surrendering their place in the top four of the Premier League to Liverpool, according to David James.
City signed Raheem Sterling from Liverpool earlier this summer and have also added Fabian Delph and Patrick Roberts to their squad, but James is not sure they have strengthened enough to maintain their Champions League status.
"I generally think Man City of the top four are the weak link," the former England goalkeeper said at the launch of BT Sport's new Premier League coverage.
"Man City, again, they have got all this talent, they have won the title twice - or rather tripped over the line twice.
"Look at Chelsea last season. The title was won in November. If Arsenal had started better, I think Chelsea would have carried on longer just to win the league by 10, 15 points, whatever.
"I don't see the Man City model being right, just spending loads of money and acquiring players. It isn't necessarily the model of continued success. I have seen changes elsewhere and at the moment I am not seeing that at Man City. It is just spend a bit more and expect success."
Liverpool finished sixth last season, down from second in 2013-14, but James believes changes to the backroom team will lead to an improvement in the coming campaign.
"I am not one of the owners but if you look at the whole business model there is a flaw somewhere and, at the moment, they might think it is at the coaching level," James said.
"I think this is the season of the coach. I think with the new coaches they have a great chance of qualifying for the Champions League at the expense of Man City.
"I am encouraged Liverpool have changed the coaching staff. No disrespect to the other people. The acquisition of so many players to Liverpool and no success, there has to be a reason for that. I think it is environmental, it is not recruitment.
"Now, with the new coaching staff, Liverpool will be winning far more games and the onus on Mignolet won't be as acute. Statistically, he has been one of the high performers in the Premier League.
"That's not to say as a Premier League keeper you should expect not to have to do too much work - when I signed for Liverpool, I fell into the trap that I wouldn't be that busy as Liverpool were one of the best sides in Europe. Then suddenly I am out of the side because I let in too many goals.
"Liverpool haven't won the league since 1990 - 25 years. But, using my brief experience as a manager in India, you work out what you do and what you let others do and Brendan has had three years where he's done what he has wanted to do.
"I would argue now he is probably looking at a different way of doing it, otherwise the coaches wouldn't have been replaced. You can't spend £250m on players and have no success."