James Harrison celebrated the Steelers' win by immediately posting workout videos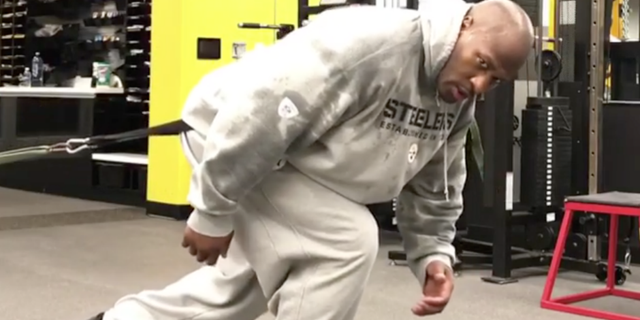 NEWYou can now listen to Fox News articles!
After winning a big playoff game, most athletes will choose to enjoy the victory for a night before getting a good night's rest and moving on to the next opponent. Not James Harrison.
The 39-year-old Steelers linebacker celebrated his team's Divisional Round win over the Chiefs in Kansas City on Sunday night by immediately hitting the gym. According to CBS Pittsburgh, Harrison went straight from the airport to the team facilities after the Steelers' charter touched down in Pittsburgh.
Of course, as most people on social media know, an early morning workout doesn't really count if you don't post it online. Harrison made sure he had the videos to prove it.
The videos were uploaded around 6 a.m. early on Sunday morning, a few hours after the Steelers landed back home.
While that's a bold move, it's also one that shouldn't come as a huge shock from Harrison. He's obsessed with working out and maintaining his body, as evidenced by the $350,000 he spends annually on various training and treatments.
Say what you want about that level of obsession, but it's probably a huge reason that Harrison has been able to stay on the field for as long as he has.