Jahlil Okafor rips report that claims he's upset with 76ers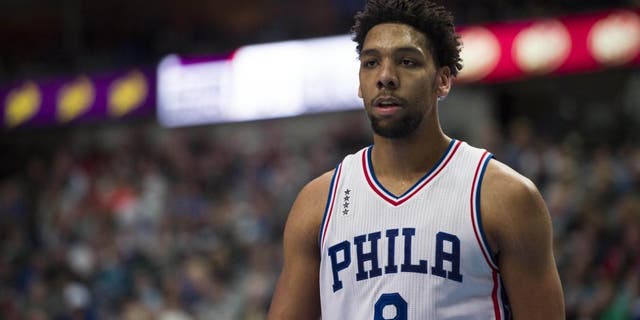 NEWYou can now listen to Fox News articles!
Jahlil Okafor wasn't going to bite his lip this time. The Philadelphia 76ers big man went on the offensive Sunday after running across a report that claimed he was upset with the Sixers after reportedly being included in trade talks.
According to the Bucks County Courier Times, Okafor was "upset and his people are upset" because 76ers GM Bryan Colangelo "tried like hell" to trade him.
Okafor apparently had seen enough.
Okafor, last year's No. 3-overall pick, averaged 17.5 points, seven rebounds and 1.2 blocks during his rookie season.