Jahlil Okafor is sidelined, but says 'It's not an injury'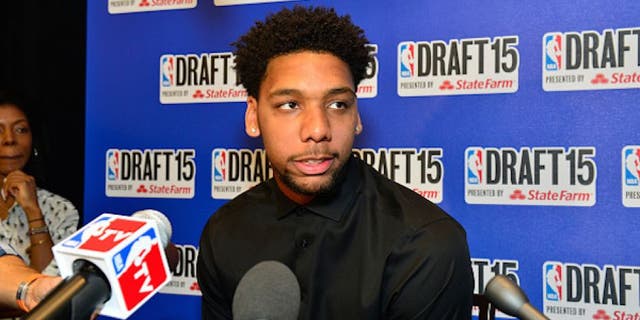 NEWYou can now listen to Fox News articles!
Jahlil Okafor sat out Monday's preseason loss to the Knicks, did not practice on Tuesday and is questionable for Friday's home exhibition game against the Wizards.
But both Okafor and 76ers head coach Brett Brown swear it's nothing serious.
"It's not an injury," he said after sitting out Tuesday's 76ers practice. "It's nothing, really. The coaching staff and all of our trainers go overboard on making sure we're healthy."

"Just precautionary stuff," Brown said. "We just have to be on top of it to where we can manage him, get him through 82 games and deliver him to (the end of the season in) April."
Teams have been much more cognizant of resting their players in recent years, and with Okafor being in his rookie season, it seems as though Philadelphia is simply trying to preserve him for the long grind of the 82-game regular season.