Jaden Newman, 10, scores 57 points in girls' high school varsity basketball game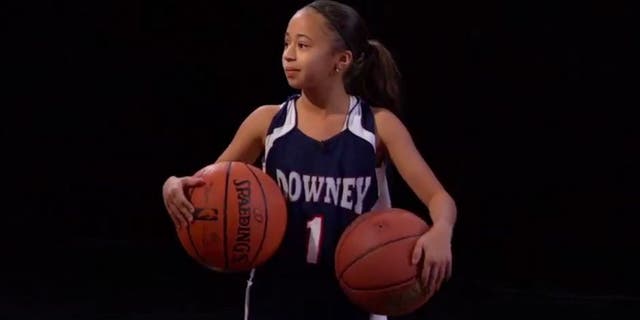 Jaden Newman wants to be the first female in the NBA, and she's already well known to Stephen Curry.
Just 10 years old, Newman scored 57 points for Downey Christian in Orlando, Fla., this week. She's been playing for the school's varsity team since third grade and she averaged 30 points and nearly 10 assists last season.
Check out some of her moves.
For more background, here is her story from Ballislife.com.
Newman beat Curry in a shooting contest earlier this year.
She also made an appearance on FS1 when she was 9.