Jack Del Rio not pleased after 3 fights break out during Raiders practice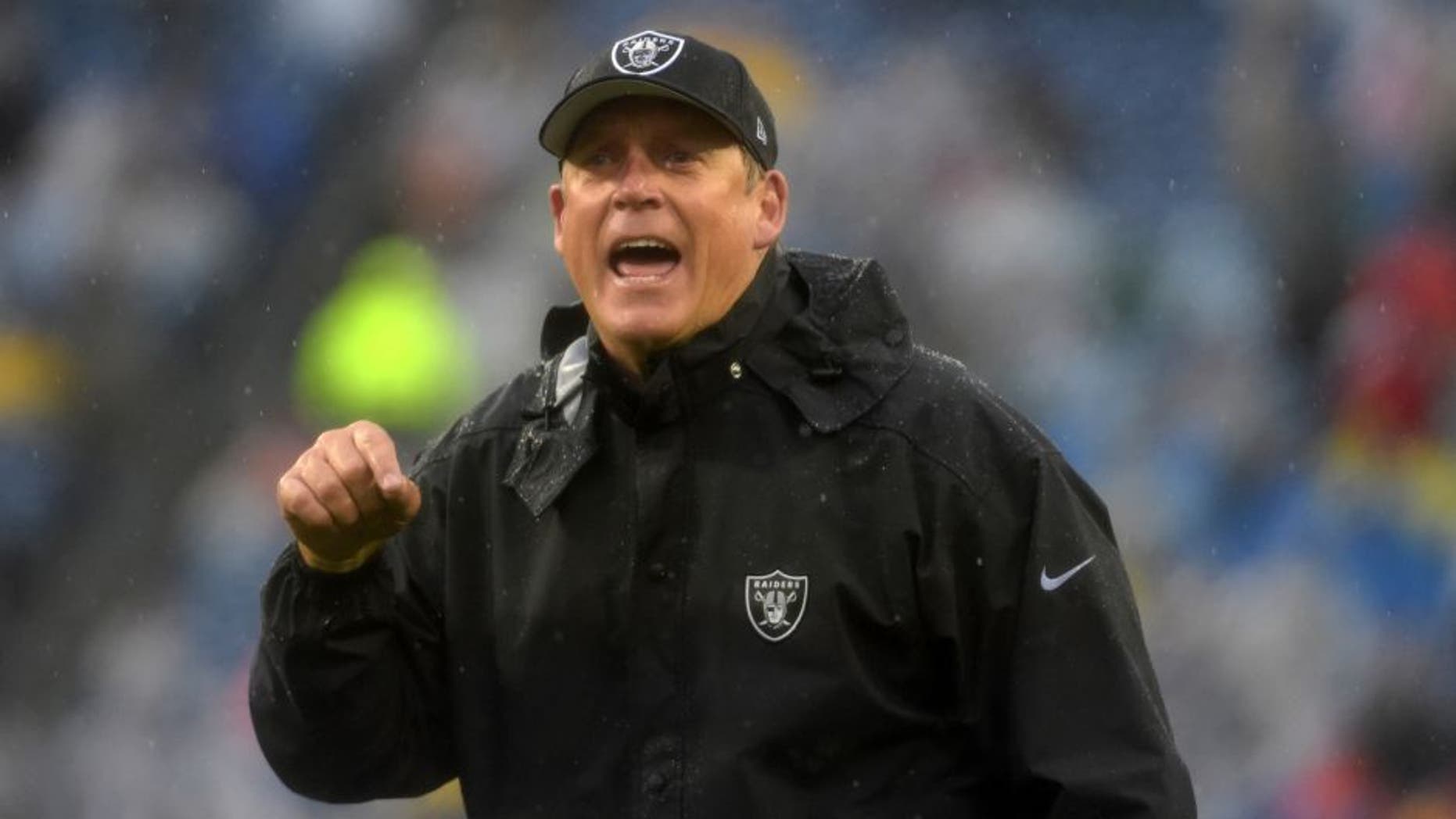 The Oakland Raiders were in a feisty mood during their OTA session Tuesday. Three fights broke out during the second session open to the press, a record number for a Jack Del Rio-run Raiders practice.
"I guess they enjoyed the long weekend or were fired up watching the Warriors close one out last night," Del Rio said, via CSN Bay Area. "I don't know."
First up was guard Jon Feliciano, who got into it with a defensive lineman. Then came the real headliner of the day between prized free-agent offensive lineman Kelechi Osemele and second-round pick Jihad Ward as both players eventually came to blows. The final skirmish pitted guard Vadal Alexander and defensive lineman Damontre Moore.
Del Rio wasn't too pleased by the dustups but saw them as a chance for the players to learn respect for each other.
"I think it was great opportunity to teach," Del Rio said. "Today there some of spats going on, which really aren't a part of what we do. That's not how we work or how we have respect for each other. In most every case it was a new guy. I take it upon myself there to let guys who weren't here know what the Raider way looks like.
"Hopefully we won't waste time doing things like that. We want to play hard, but being respectful. Real toughness is playing hard without hurting the team. We wanted disciplined players, and we expect those things to occur at a real minimum moving forward."