Isaiah Thomas scores playoff-high 53 points to lead Celtics to epic Game 2 win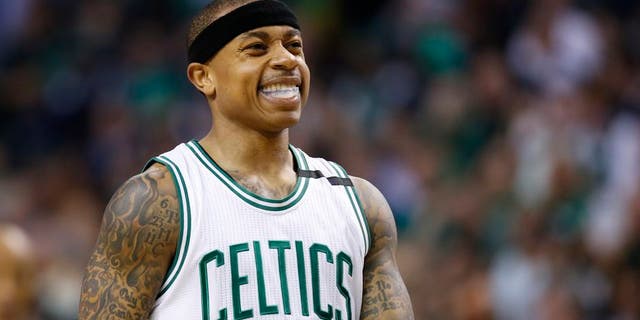 The Washington Wizards picked on Isaiah Thomas for much of Game 2, but the Boston Celtics point guard got the last laugh.
Thomas scored 53 points, surpassing Russell Westbrook for the most points in a game this postseason, as the Celtics rallied back from multiple double-digit deficits to force overtime on the way toa 129-119home win. on Tuesday.
Thomashad 29 points in the fourth quarter and overtime, making up for the Wizards roasting him in the first and third quarters on defense. Washington continually had John Wall post up the two-time All-Star, forcing the Celtics to send a soft double-team on most possessions. When Boston did double, Wall made the easy pass; when the Celtics tried to let Thomas guard Wall by himself, Wall was able to get to his spot with ease.
The Wizards point guard tallied20 points and nine assists in the first half before Thomas flipped the script after the break. Boston found some success hiding the 5-foot-9 Thomas on lesser players such as Kelly Oubre, while Marcus Smart and Avery Bradley redoubled their efforts to slow Wall, who finished with 23 points and those nine assists before the break.
Instead,it was Thomas' own offensive heroics that made the difference, as the Celtics claimed a 2-0 lead in this second-round playoff series.
Thomas is playing some of the best basketball of his NBA career justweeks after the tragic passingof his sister, Chyna, who died in a car accident on April 15. Thomas attended Chyna's funeral Saturday, as did several members of the Celtics organization, including general manager Danny Ainge.
When I found out the news I wanted to give up and quit, Thomas said at the funeral. And never in my life have I ever thought about quitting. I realized quitting isnt an option. Thats the easy way out. I will keep going for my sister as I know she wouldnt want me to stop. I love you Chyna and I miss you so much. And everything I do for the rest of my life will be for you. I love you, girl.