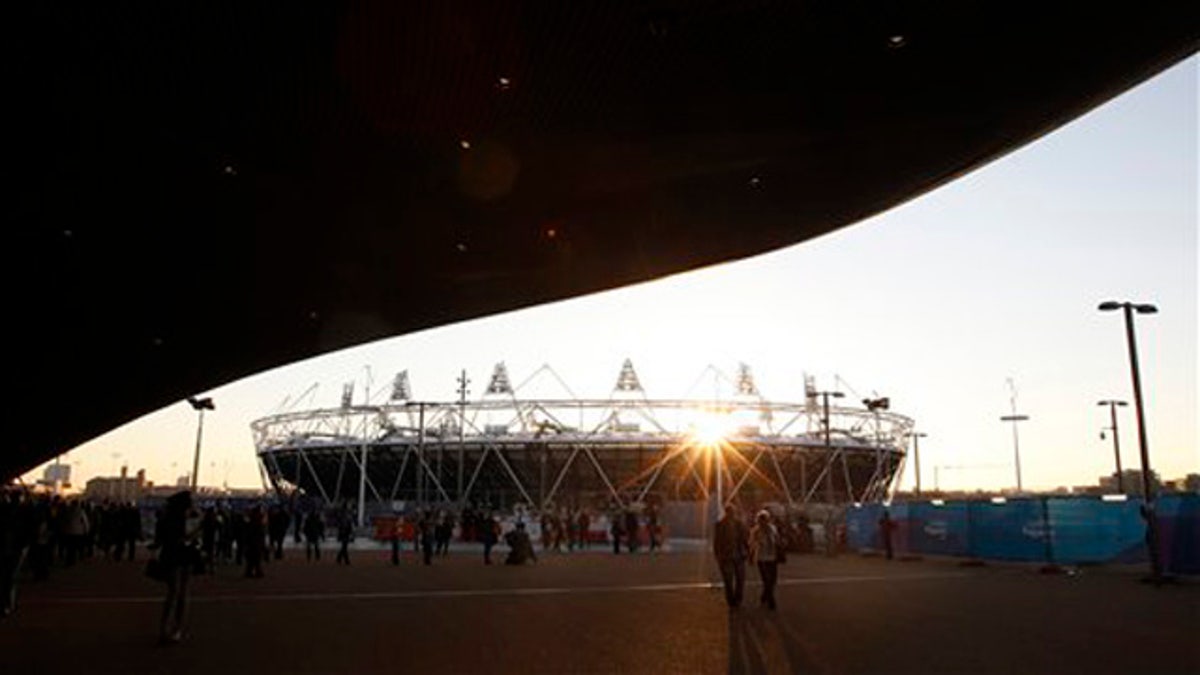 BAGHDAD – The memories of dead bodies and severed limbs floating on the Tigris River still haunt Rashid Haider.
Every time Iraq's best rower gets in his boat to train for the London Olympics, the horrors of his practice sessions five years ago for the 2008 Beijing Games come flooding back.
Haider sees his paddles hitting bodies, his boat rushing past the severed heads of people killed in his country's sectarian war, unleashed by the 2003 U.S.-led invasion of Iraq that toppled Saddam Hussein.
"It was a hard time," Haider said in an interview with The Associated Press. "The river was full of bodies. Explosions were all around us. It was just a terrible time."
Tens of thousands of civilians have been killed in the violence, including more than 100 athletes, coaches and sports officials. Among those abducted and presumed killed by militants were four of the Iraqi National Olympic Committee's top officials.
Although the streets of Baghdad have been calmer in the past two years, militants still frequently strike with deadly force. The country's underfunded sports institutions are intertwined with Iraq's ongoing political crisis and its officials often stand accused of sectarian bias and corruption -- along with the rest of the ruling elite.
"I feel so much better now," Haider said. "The security is still difficult, but it is safer now to move than before and we get better results, because I train more."
Despite harsh conditions, Iraqi athletes have in recent years qualified to compete in several international events and have won medals in regional tournaments, like the 2010 Asian Games in Guangzhou, China, and in last year's Arab Games in Qatar.
For the London Olympics, Iraqi athletes hope to qualify in swimming, weightlifting, wrestling, rowing, archery and track and field events. The country also expects to boost its field at the games with wild-card invitations in track, wrestling and tennis.
When Haider and others trained for the Beijing Olympics, one thing that added to the mayhem of daily bombings and suicide attacks was the determination of the Shiite-dominated government to purge the country's sports institutions of any officials with alleged ties to the deposed Sunni-dominated regime of Saddam Hussein.
The interventions included armed raids on sports federations and a government order to dissolve the Olympic committee in May 2008, prompting the International Olympic Committee to temporarily suspend Iraq before the Beijing Games for political interference.
"It was a big setback for Iraqi sport," said Raad Hamoudi, the president of Iraq's Olympic committee. "Because of government interference, we faced a ban and our athletes were punished."
Hamoudi was elected to the post two years ago. Since then, he said the country's sporting community has somewhat recovered, although lack of government funds, damaged training facilities, decimated sports venues and a volatile security situation cannot lead to Olympic triumphs.
"We want to forget about the past and be optimistic for the future," Hamoudi said. "The Olympics in London for us are an opportunity for a new start."
The past, however, weighs heavily on sprinter Dana Hussein.
The 26-year-old runner is determined to qualify for 100 meters in London, although she says knocking down the Iraqi record she holds at 11.88 seconds to 11.38 is going to be a challenge if her training remains confined to Iraq.
The capital is zigzagged with a network of police roadblocks, notorious for lengthy searches and security checks, making movement around Baghdad plagued with delays and frustration that deepens after every bombing that occurs -- which they do with chilling frequency.
In addition to often not being able to even reach an outdoor university field, where Hussein trains during the winter months, she says she has no money to fund her ambition, gets no government support, no access to a gym to do fitness training, has no indoor track to use during Iraq's sizzling summers, and no sports psychologist to advise her how to keep it all together.
"I need one, I need one psychological expert to help me concentrate," Hussein said. "Despite all these obstacles and bad security situation, I have the energy and the resolve to train, but my head is full of ideas and it distracts me and I need to focus."
Hussein was the only woman among Iraq's four Beijing-bound athletes after the IOC lifted the ban less than a week before the 2008 Games.
"It was so frustrating, so disappointing to be kept away that I cried when they told us we can go to China," she said.
Hussein competed in five track events during last year's Arab Games and won four medals, including a gold in the 400 and a silver in the 100. The achievements have boosted her confidence for a good performance in London.
"It's my dream, my goal to be good at Olympics, anywhere they are in the world," Hussein said.
Haider, the 29-year-old rower, was also part of the Beijing team. He competed in double sculls with Hamza Hussein. They finished last, but it was the political wrangling before the games, and the appalling instability in Iraq after their return, that prompted Haider to consider quitting sports and leaving his country.
He fled to Sweden for a year, but came back after some calm had been restored in Baghdad, and started to train in single sculls. The Iraqi Rowing Association recognized his potential, upgraded the training facilities and installed a gym in the makeshift club on the banks of the Tigris. They even bought rowing machines for the Olympic hopefuls for dry training at home, in case they can't reach the river.
The rowers also attended training camps abroad, including a monthlong session in the United States before the 2010 Asian Games in China. The investment yielded results as Haider won Iraq's first ever medal at the regional event, finishing third in the men's single sculls, five seconds behind the winner.
Like Dana Hussein, the sprinter, Haider is focused on qualifying for the London Games. While he and other Iraqi Olympic hopefuls are in altogether better form than four years ago, they say they are also being realistic, and know they won't be competing for top spots in London.
Iraq has won only one bronze medal since its first appearance at the Olympics in 1948, and that was at the 1960 Olympics in Rome when Abdul Wahid Aziz claimed bronze in weightlifting.
"There are so many athletes who are so much better than we are," Haider said. "I am hoping for a good race, a good time in the Olympic race, but a medal, I don't think it will happen."
Karar Mohammed Jawad, a young athlete and likely Olympian, disagreed.
Unburdened by Iraq's political battles over the Beijing Games and spared from the horrors of the sectarian war in Baghdad, the 17-year-old weightlifter from the southern city of Kut, won gold in the 2011 Arab Games. He not only aims to qualify for the London Olympics but also win a medal.
"I watched the Beijing Games on TV," Jawad said. "My only thoughts at that time was how to qualify for the next games and be a real participant in these games instead of watching it only.
"I will do my best to achieve good results for Iraq at the Olympics," Jawad said. "My ambition in London would be wining a medal for my country."