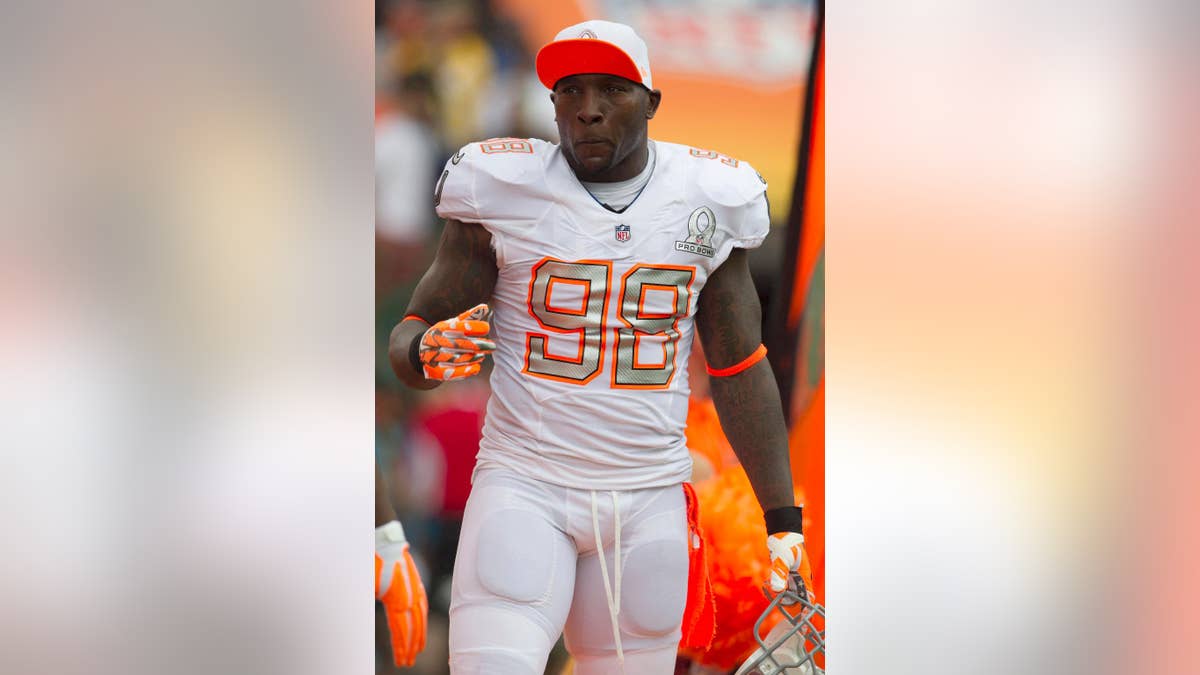 INDIANAPOLIS – Coach Chuck Pagano says the Colts will survive the early-season loss of reigning sacks champion Robert Mathis.
The NFL announced Friday that Mathis would be suspended for the first four games this season after violating the league's performance-enhancing substance policy. Mathis then apologized to fans and teammates in a statement, explaining he used a fertility drug. His wife is now pregnant.
Indy quickly issued a statement saying it supported Mathis, one of the team's most respected leaders.
Pagano reiterated those comments before a rookie minicamp practice Saturday.
Mathis led the league with a franchise-record 19½ sacks last season. The rest of his teammates had a total of 21½ sacks.
Pagano says the Colts must find a way to replace their most effective pass rusher.