Improving NT Williams embraces idea of re-signing with 49ers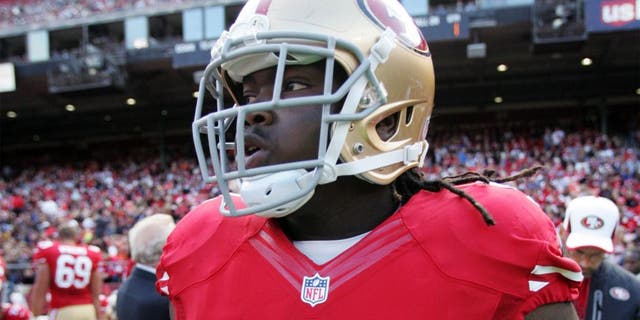 In an otherwise forgettable season, nose tackle Ian Williams is giving the San Francisco 49ers a lot of reasons to want to keep him around.
Scheduled to be an unrestricted free agent, Williams has played in all 15 games heading Sunday's regular-season finale versus the St. Louis Rams. That's quite the contrast from the past two seasons, when injuries limited him to 11 games combined.
"It feels good just to be able to say I made it to Week 16," Williams told reporters Monday.
The 6-foot-1, 305-pound Williams leads the team's defensive linemen with 64 tackles, including at least five in each of the past five games. Despite San Francisco's woeful 4-11 record, Williams is more than open to re-signing with the team.
"I would love to," the 26-year-old Williams said. "This is where I've been. This is where I know. Guys on the team, I'm comfortable with. I would love to be back."