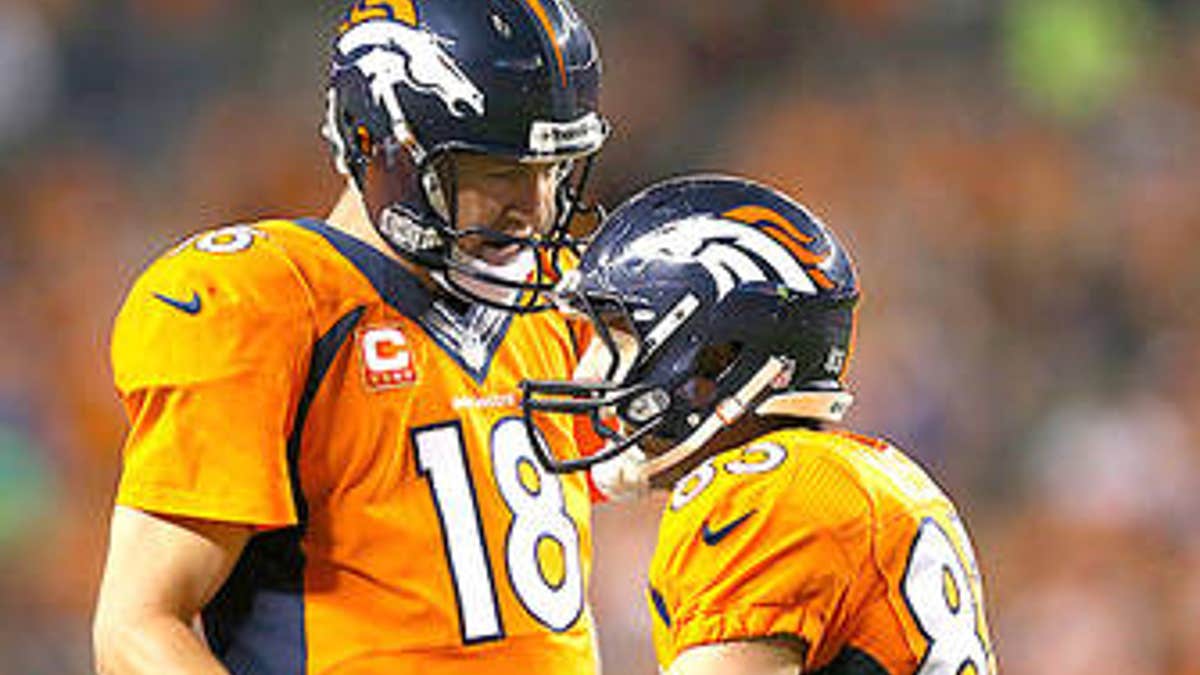 In a week full of so-called upsets, like the 49ers falling to the Colts and the Dolphins beating the Falcons, what we think and expect from the NFL week-to-week does not always materialize.
Justin Houston getting 4.5 sacks on the speedy and elusive Michael Vick in a season that has been dominated by offense thus far is impressive. On top of the plethora of sacks, throw in four tackles for loss and two fumble recoveries to Houston's night and he is very deserving of the Impact Player of the Week.
Before we toot Houston's horn, let's see how consistent the third-year outside linebacker can be this season. He is on pace to shatter the single-season sack record. We'll have to keep a close eye on this young man's progress.
The epitome of consistency in the NFL today and my Impact Player of Week 3 is Peyton Manning, who simply set the record for the most touchdown passes in a three-game span with 12.
Manning is on pace for 65 touchdowns while Houston is on pace for 40 sacks. Neither performer can keep up with this blistering pace, but the 37-year-old Manning isn't getting any younger and yet he's playing the best football of his illustrious career in the NFL.
When I listened to Manning in his postgame press conference, he credited the offensive line and his receiving corps consisting of Wes Welker, Eric Decker, Demaryius Thomas and Julius Thomas. The latter is a third-year sensation and converted basketball player who owns 4 of Manning's 12 touchdown pass. Thomas is also tied for the team lead with Welker. It's not doubt that these 11 players allow Manning to play at a higher level while his skills continue to diminish over time.
Manning also stated that he's constantly looking for opportunities to exploit defenses. When I watch the film, being a defensive player myself, it takes me a couple rewinds and pauses to see what Manning sees the defense is giving him. It takes Peyton a matter of seconds.
The next time you watch the Broncos I encourage you to watch the game within the game. Watch Peyton play chess with opposing defenses. Listing to his cadence, audibles, and snap count. Pay attention to the play clock and when he decides to go speed ball on run and pass, or take the clock all the way down to 5 seconds before the snap. He does such an amazing job of making teams jump off-sides with hard calls and quick counts. All these attributes combined set Manning apart from the best quarterbacks in the game today.