Hurting Ronaldo to miss Madrid's visit to Sociedad with league title on the line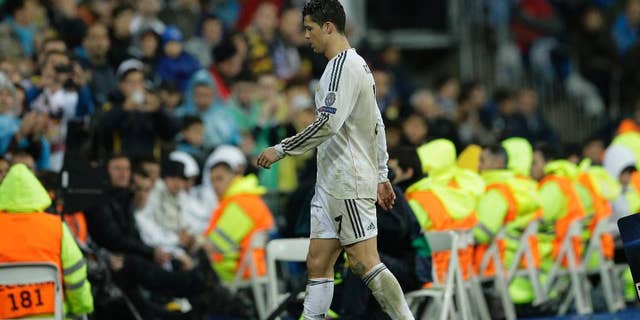 MADRID – Cristiano Ronaldo will miss Real Madrid's visit to Real Sociedad on Saturday after leaving a Champions League game early because of left knee pain.
Real Madrid coach Carlo Ancelotti says he will rest Ronaldo, who is "tired and little worn down," after Wednesday's 3-0 victory over Borussia Dortmund, when the FIFA player of the year came out in the 80th minute.
Real Madrid (23-4-4) is three points behind Atletico Madrid (24-3-4) and one behind defending champion Barcelona (24-4-3) with seven games left.