Hoping For A Miracle, Mexico Hires New Soccer Coach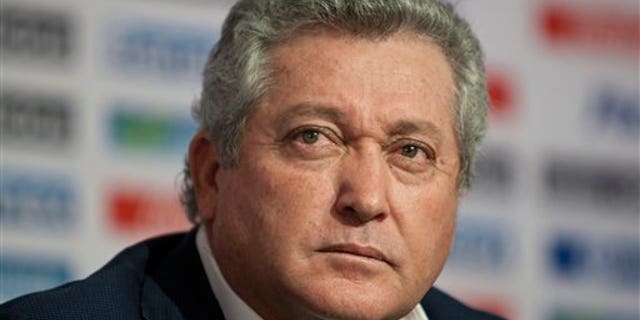 In danger of failing to reach the World Cup for the first time since 1990, Mexico announced Thursday a new coach, Victor Manuel Vucetich, is now in charge of the much needed recovery.
The 58-year-old, fired by Monterrey last month after winning three straight CONCACAF Champions League titles, follows Jose Manuel De la Torre.
De la Torre was fired after Friday's 2-1 home loss to Honduras and replaced on an interim basis by Luis Fernando Tena, who led El Tri in Tuesday's 2-0 loss at the United States.
"Without a doubt, this is the biggest challenge of my career. We are facing big trouble and we have to analyze it and then find a solution," Vucetich said.
Vucetich is known as "King Midas" after winning 14 of 15 the finals he has managed in his career.
Mexico is in danger of failing to reach the World Cup for the first time since 1990, when it was banned because it used four overage players in qualifying for the 1989 World Youth Championship for players under 20.
The top three nations from North and Central America and the Caribbean qualify for next year's 32-nation field in Brazil, and the fourth-place team advances to a home-and-home playoff against Oceania champion New Zealand.
The U.S. (5-2-1) and Costa Rica (4-1-3) already have clinched, and Honduras (3-3-2) is third with 11 points. Panama leads Mexico (both 1-2-5 and eight points) on total goals for fourth, and Jamaica (0-4-4) is last.
Mexico hosts Panama on Oct. 11, then closes at Costa Rica four days later.
"We know that it's a very complex situation, but this is soccer and everything is possible," Vucetich said. "We are committed to play two good matches and win six points. If we win the first one, then we have a great shot at the playoff against New Zealand."
Based on reporting by The Associated Press.
Follow us on twitter.com/foxnewslatino
Like us at facebook.com/foxnewslatino