His eye injury better, cleared-to-race Denny Hamlin confident he'll win at Martinsville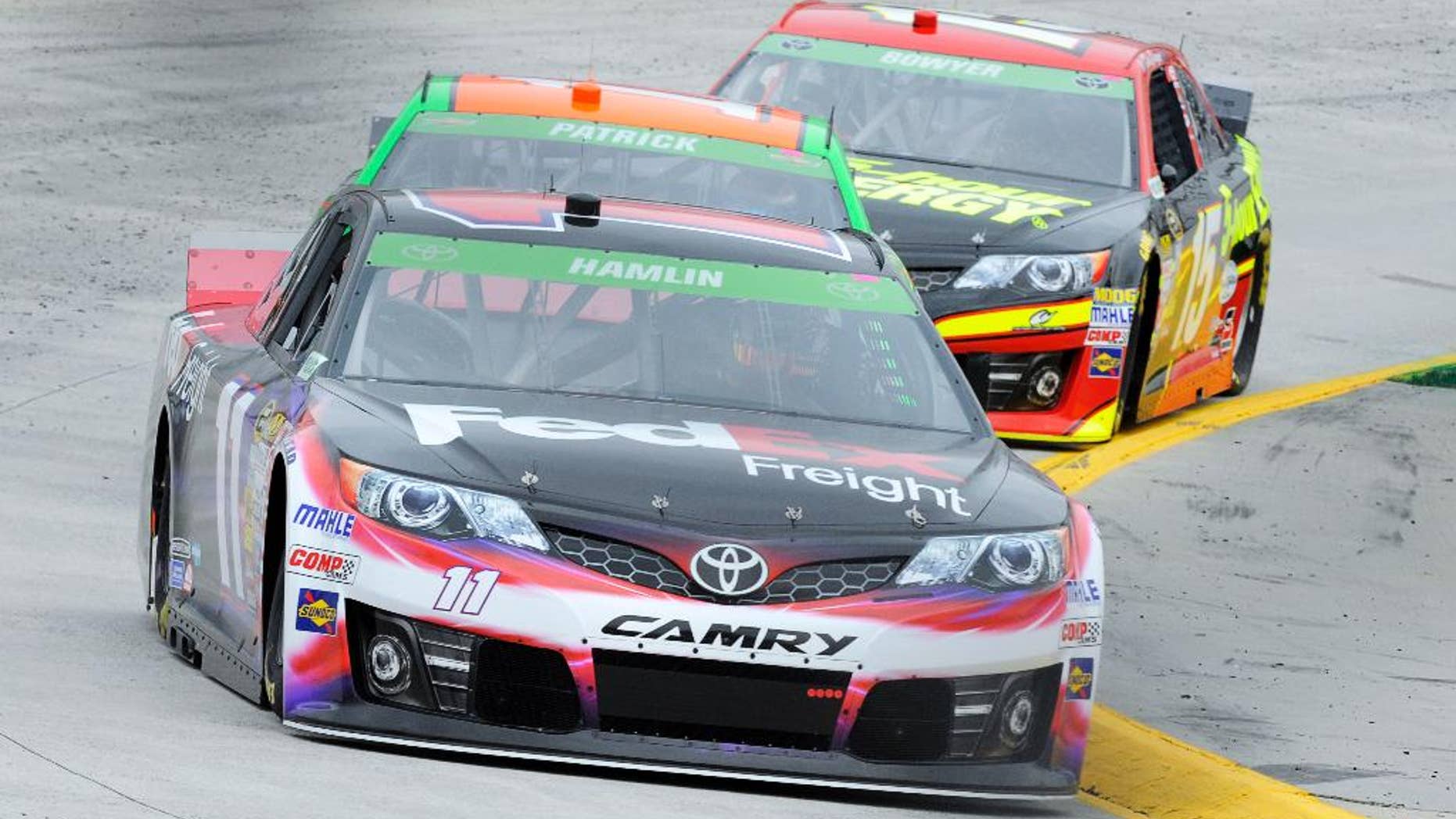 MARTINSVILLE, Va. – Denny Hamlin says being told he couldn't race last weekend because of a vision problem will not make him less likely to seek the help of medical staffs available at NASCAR tracks every weekend.
Hamlin let Sam Hornish Jr. drive his car last weekend at Auto Club Speedway in Fontana, Calif., after he sought the assistance of the on-site medical team when his face swelled up and his vision blurred.
Hamlin's says his issue turned out to be a small piece of metal in his eye. Two doctors failed to see it, but an optometrist found it this week. Once it was removed, he says he started feeling better.
Hamlin is eager to get back behind the wheel at Martinsville Speedway. He won here four times.