Hinch: Astros will need Carter to step up and be productive soon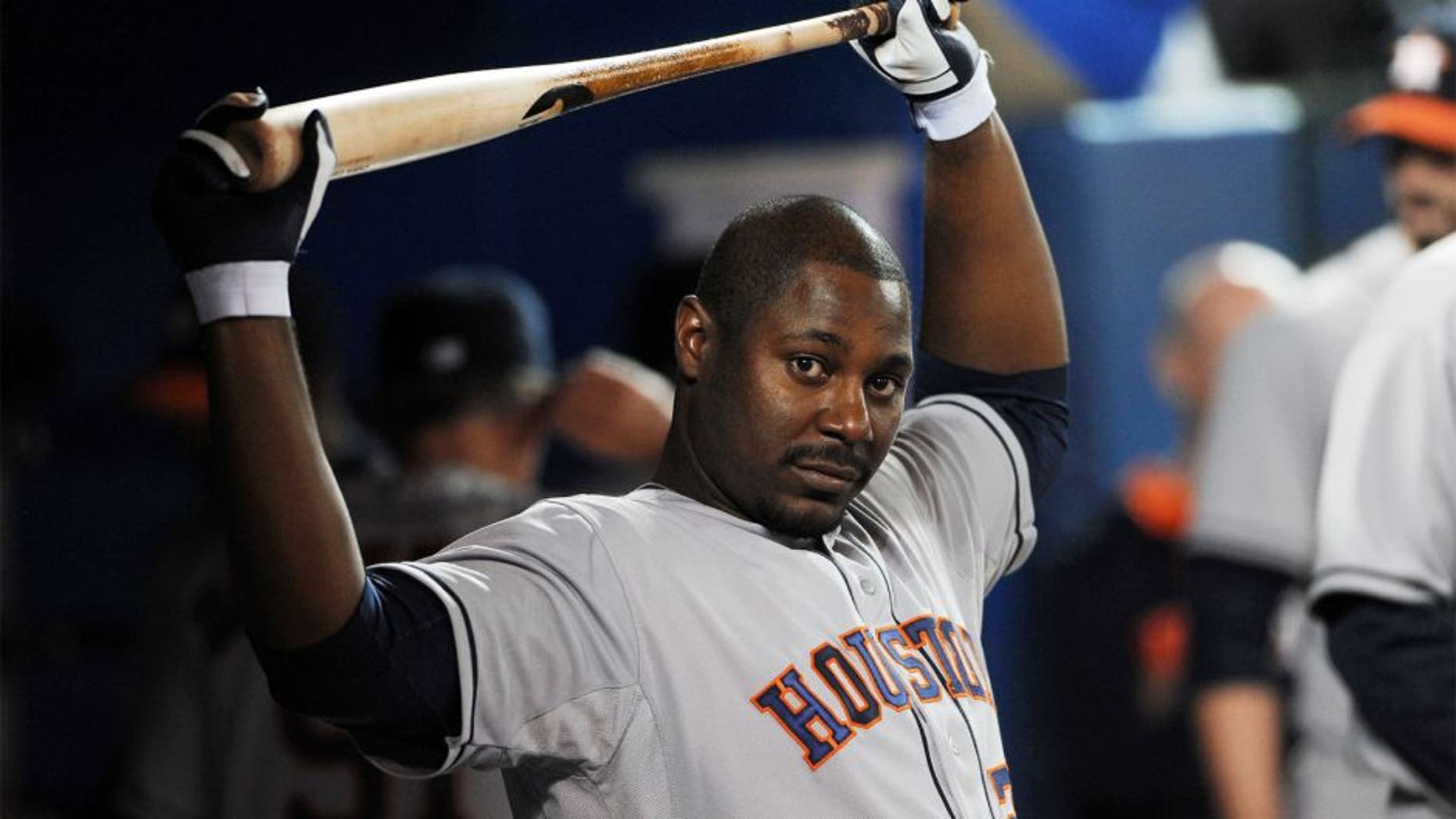 If the Houston Astros want to reach the postseason, they'll likely need offense from the first base position. That means slugger Chris Carter will have to contribute, something he's had difficulty doing so far this season.
Heading into play Thursday, Carter is hitting just .181/.296/.381 with 17 home runs and 47 RBIs. Hitting for average has never been his forte, but his .181 clip is far below the .227 he managed in 2014, a season in which he also clubbed 37 homers for Houston.
Speaking with Jose de Jesus Ortiz of the Houston Chronicle, Manager A.J. Hinch expressed a need for Carter to contribute for his club, as he's made the most starts at first base of anyone on the roster: "I wanted to encourage Carter to know that he started predominantly all of the games the first two-thirds of the season. We're going to need him down the stretch and we're going to need him to be productive."
With the Astros scuffling a bit lately, carrying a three-game losing streak into Thursday night against the Oakland Athletics and having seen their lead in the AL West shrink to two games, Hinch conceded that he has to use productive hitters in the lineup - but Carter has to also be ready to be called upon: "I met with Carter today and continued to try to support him and get him ready for either a pinch hit opportunity or potentially starting sometime in the Oakland series. We've got guys that are playing well. We've seen Valbuena swing the bat pretty well the last few days."
There's still time for Chris Carter to help out his club and show some of the promise he exhibited a season ago, but so far it's been a rough go for him in 2015.