Here's what Doug Williams' promotion means for the Redskins' front office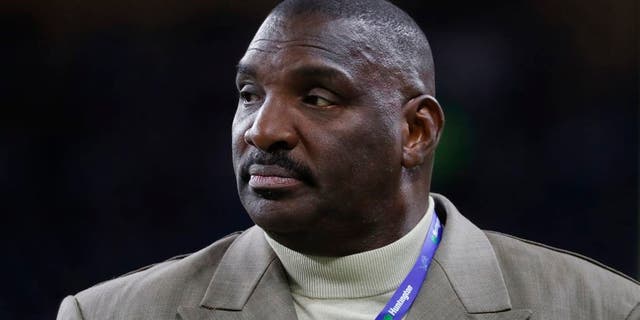 NEWYou can now listen to Fox News articles!
There was a distinct stay in your lane element to Washingtons front-office realignment Tuesday. In fact, the big winner in the reshufflingSuper Bowl 22 MVP Doug Williamsused those words with me late Tuesday.
Which means the real winner might be club president Bruce Allen, because its likely hell continue to have final say on personnel mattersonly with stronger input from Williams. With former GM Scot McCloughan having been banished after two years, Washington went the safe route. Williams, as good a soldier as the franchise has ever employed, will lord over a reshuffled personnel staff, with Allen likely to retain the power in the organization. Still, Williams is happy for the chance.
When I interviewed for the job, Williams said from Virginia, after being named Washingtons senior vice president of player personnel, I didnt put GM on my proposal. When we did the draft board this year, we met for two-and-a-half weeks, and we had a good discussion and put it together as a team. We did it without a GM. So I thought, Do we really need a GM? A GM oversees everything. But I looked at our teamI dont want to be in charge of the coaches. Thats [coach] Jay Grudens job.
This was Dougs plan, Allen said at the news conference announcing the appointment.
Heres a good example of the way the franchise will work: I asked Williams his feelings about getting quarterback Kirk Cousins signed sometime in the next month. The deadline for players with the franchise tag (which Cousins has been given) to sign a long-term deal is July 15. Its thought to be a long shot that Cousins will get done. So will Williams get involved?
I have not been in the Kirk Cousins negotiations, Williams said. And I dont know if its smart, a month before the deadline, for me to stick my head in there and get involved. I think [vice president of football administration] Eric Schaffer is doing a good job with that.
Regardless of authority, this was a good day for Washington. Williams is beloved in the building, and by current and former players. He said he had more than 200 text messages of congratulations after getting the nod from Allen at a morning news conference. This is his 11th year climbing the personnel ladder in the NFL for two franchises, Tampa Bay and Washington. When Washington hired McCloughan as GM two years ago, the 61-year-old Williams said he didnt think hed ever get the chance to run a front office in the NFLwhatever the title.
For those below him in the Washington personnel power structure, particularly the man Williams appointed director of college scouting on Tuesday, Kyle Smith, the hire should be a sign Allen and owner Daniel Snyder will promote from within. And it should be a sign that the normally impatient Snyder likes the direction of the team and of this front office. Why rip it apart again, or name an outsider like McCloughan to come in over personnel men the franchise respects? I think its a significant day for the front office, and a significant day for the players in that locker room, Williams said. I knowI talk to them. Williams point: This was a move for stability.
Williams is close to several of his front-office peers, going back to his playing days. Williams and Baltimore GM Ozzie Newsome were drafted six picks apart in 1978Grambling quarterback Williams at 17 by Tampa Bay, Alabama tight end Newsome 23rd by Clevelandand theyve remained close over the years. Newsome knew Williams was interviewing for the job, and a couple of weeks ago told Williams: Youve been in the huddle. You know how to do this.
True. Williams is a quarterback again. His teammates on that Super Bowl-winning Washington team used to say Williams was a great and ego-less teammate. Thats part of the reason, and maybe more than part, why he got the job lording over the front office in Washington.