Here's the unusual reason Robert Griffin got all the first-team snaps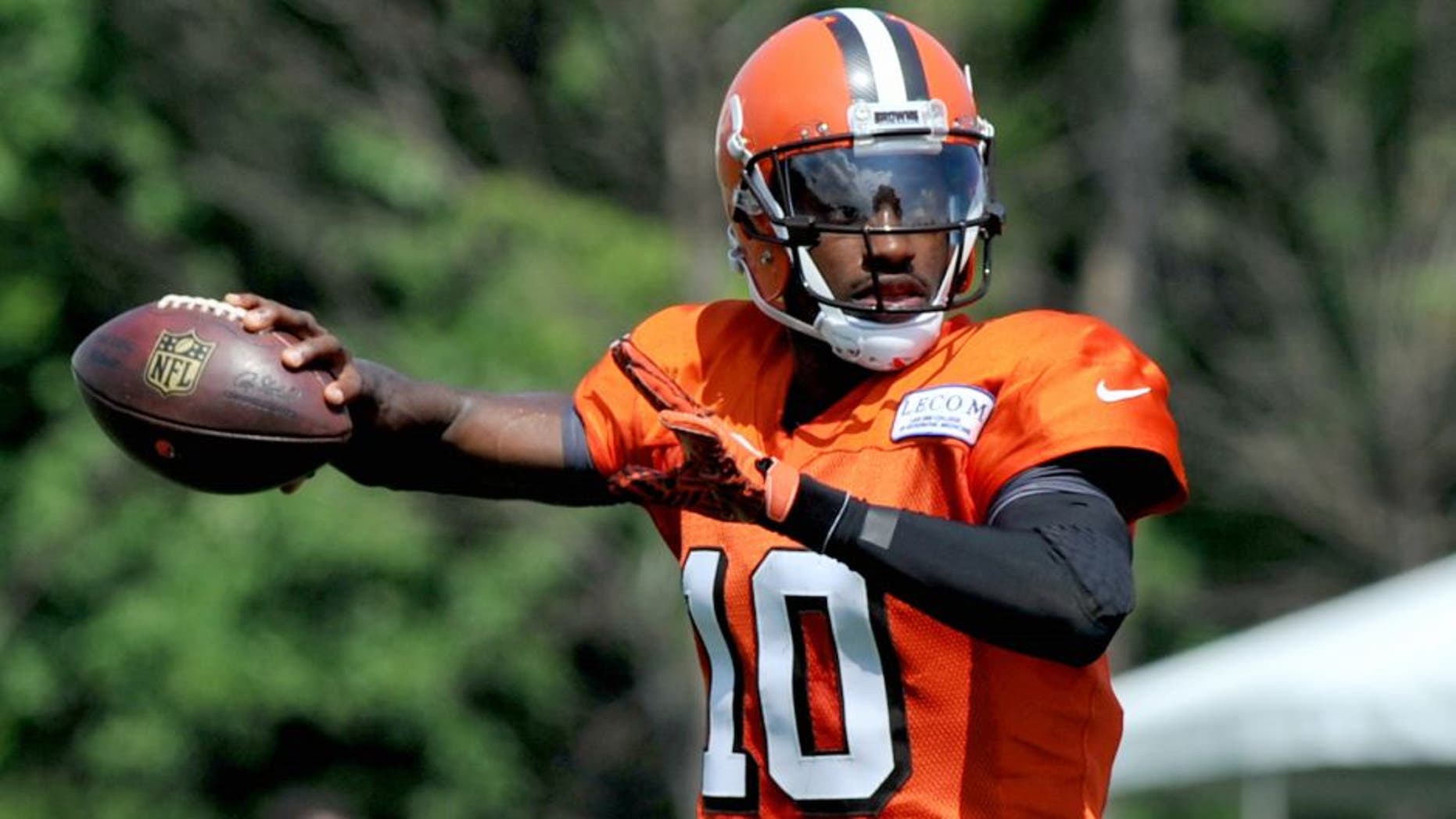 It was supposed to be an open quarterback competition between Robert Griffin III and Josh McCown. So why didn't McCown get any reps with the first team?
According to head coach Hue Jackson, it was all McCown's idea.
"(McCown) was the guy that came to me and said, 'Hey, Coach, make sure this guy gets all the reps he needs to be the best he can be,'' Jackson said on "The Hue Jackson Show'' radio show, via the Cleveland Plain-Dealer. "(He said), 'You know who I am.' Obviously he would love to have the job, too, but I think he understands his role."
McCown's role last season was that of part-time starter, playing in half of Cleveland's games. The Browns went 1-7 with McCown under center, and he threw for 2,109 yards with 12 touchdowns and four interceptions.
Jackson said McCown has helped Griffin acclimate to his new surroundings since the former first-round pick signed a two-year deal in March.
"A lot of him getting better has to do with Josh McCown,'' Jackson said. "Josh McCown has really done a great job of spending time with him and mentoring him, helping him to understand to try to make the biggest jump that he can. Our quarterback room is a special place right now. I like all of our guys in there. They're working extremely hard. I hope they continue to get better."