Help for Falcons' Ryan arrives as RB Steven Jackson practices, says ready to 'give it a go'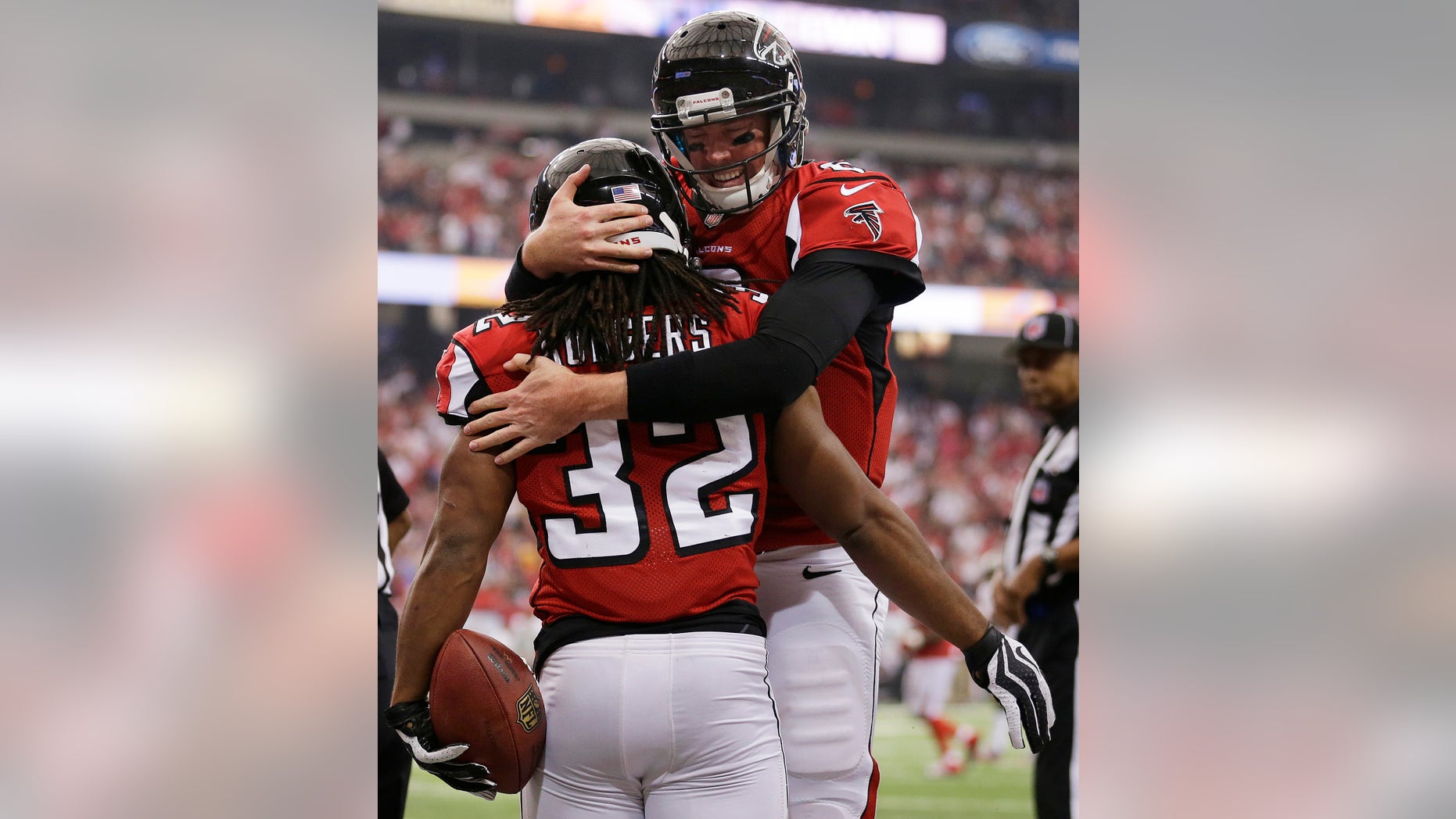 FLOWERY BRANCH, Ga. – Matt Ryan needed one of the best games of his career to lead the Falcons and their depleted offense out of their three-game losing streak last week.
It's looking like Ryan will have more help in Sunday's game at Arizona.
Running back Steven Jackson, who has missed four straight games with a hamstring injury, practiced Wednesday and says he feels ready to "give it a go." Left tackle Sam Baker, who has missed the last two games with a knee injury, also was in full pads.
The Falcons are still awaiting receiver Roddy White's return from hamstring and ankle injuries.
Ryan threw three touchdown passes and had the highest passer rating of his career in last week's 31-23 win over Tampa Bay.
___
AP NFL website: www.pro32.ap.org