Hearts' new kit looks like a pink and yellow creamsicle, but it's actually great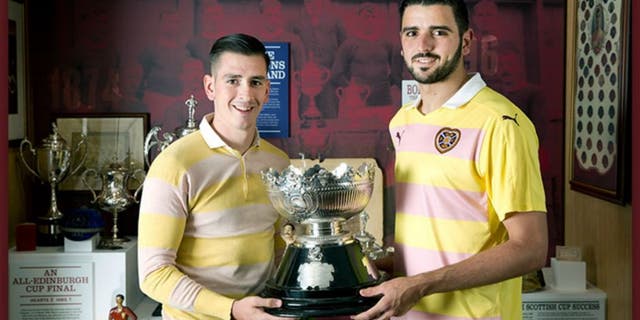 NEWYou can now listen to Fox News articles!
Hearts needed a new away kit for next season. And they found their inspiration for it in a creamsicle.
The Scottish club say that the kit pays homage to Archibald Primrose, 5th Earl of Rosebery, who was Prime Minister of the UK, President of the Scottish Football Association and Honorary President of Hearts, as well as a racehorse owner. He would have his jockeys wear pink and yellow silks, which is where inspiration for the kit came from. Scotland also worse similar kits nine times.
That's all well and good. They still look like creamsicles.
This is definitely ugly. Very ugly. The question is whether it's so ugly and unusual that it is actually cool.
Yes. Yes it is. And that will be especially true in about six months when they go on sale as Hearts prepare for next season's kits so everyone lines up to buy one. Just don't wear them with boat shoes, please.
MORE FROM FOX SOCCER